For administrators with a Remind Hub.
Via the New Message icon, you can send announcements and initiate individual or group conversations with members of your school or district. You can send messages by role to teachers, parents, students and administrators.
Sending messages
Click on the New message button located on the upper left-hand side of the dashboard.
Select Message.
Search for a particular district, school, or class to send a message to, and/or select specific people to receive your message.
After selecting your recipient(s), you'll see them appear under S
elected
on the right-hand side of the queue. Click the X to remove a selected recipient.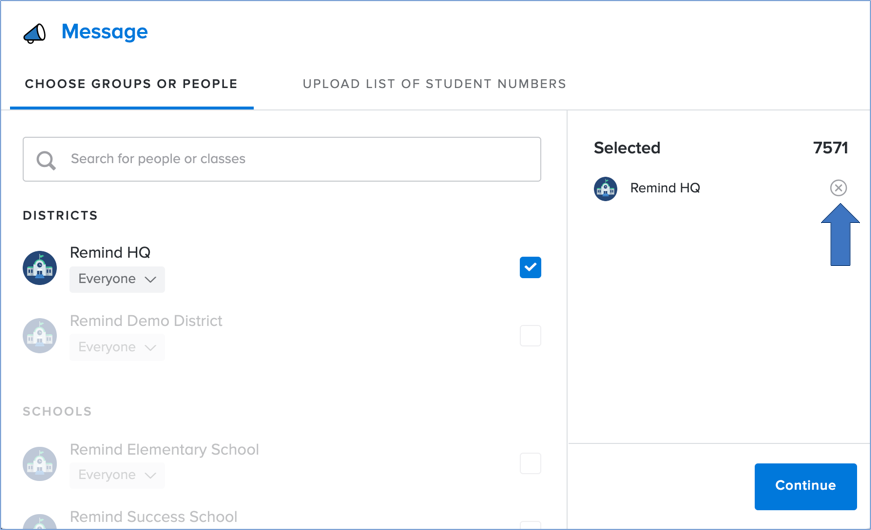 Click Continue and then choose Send for districtwide messages. Just click Send

for school, class, group, or individual messages.
Use the following features below to enhance your message:
Announcements
View announcements you have sent to groups within your school such as Everyone, Parents, Teachers and Students. By clicking into one of these message threads, you're able to see the message history sent to this group. Clicking New announcement at the bottom of the message thread will allow you to send a message to the group or individual.
Conversations
View individual and group conversations in the conversations section. Conversations are listed in showing your most recent conversations at the top. Click on a conversation to view message history and click message and the message queue will appear.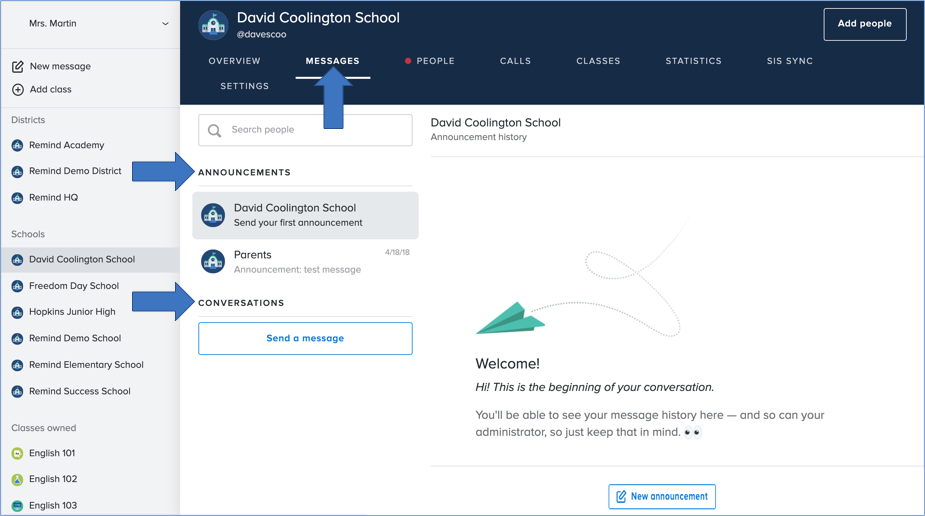 Note: In order to send a districtwide message via web or app, all schools linked to your district must have Remind Hub. Also, our preferred language translation feature is not available for auto messaging at this time.