Help Center
Your commonly asked questions in one handy place.
Popular articles See more
The fastest way to join a class is via text (US & Canada). Subscribers text a class @code to a…

Leave all Remind classes via text: If you are located in the US/Canada: Text STOP, CANCEL, or…

We release a new app version every two weeks. Here's what you'll see in this release…
Top categories
Choose a topic that best fits what you need.
General Questions
About Remind, Privacy, & Terms of Services
See articles
For Teachers
Get started, send messages, and change settings
See articles
For Students & Parents
Get started & receive messages
See articles
Troubleshooting
Subscriptions, Messages, Dashboards & Accounts
See articles
Stay Connected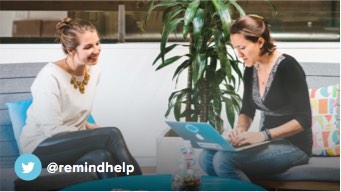 Popular how-to videos View all
The fastest way to join a class is via text (United States and Canada). You may also subscribe through email or in the app.