Our new composer provides you with a full screen to draft and send out messages to your community members!
There are two ways to send a message. You can either click the

New message icon on the left navigation menu, or you can select the Messages tab for a district, school, or class you have access to and click the

New announcement button in the bottom center of the dashboard.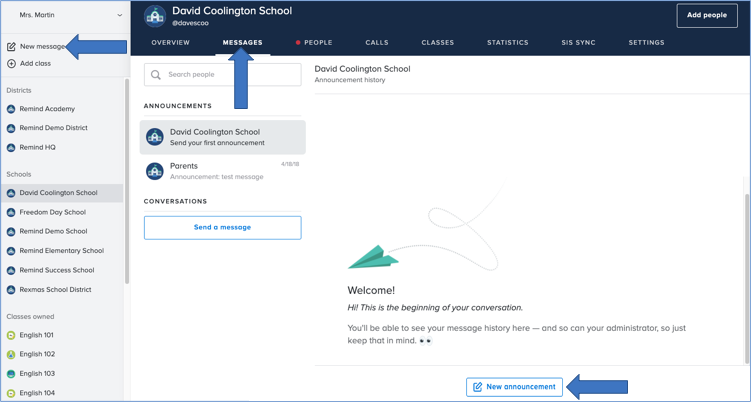 We'll then redirect you to a full-page composer where you can:
Click the pencil icon to select recipients.
Type your message in the message box.
Select the paperclip icon to attach a file or photo, or add content from an integrated app.
Choose the globe symbol to translate the message.
Click Send or select the clock icon to schedule the message for a future date.