You can change the name of the class by going to class settings in both web and app.
Web:
In your account on remind.com, simply click the settings tab on any class name. 
Type in a new class name and click "Save" to save changes. This won't affect your participants at all, but any existing participants will see this new name immediately.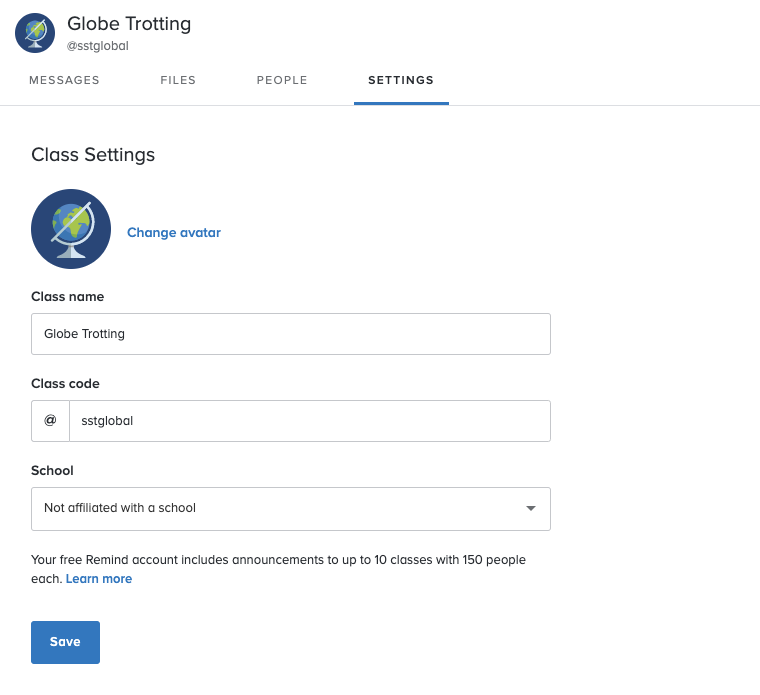 App:
Select the class on app launch, then tap the class name when it appears on the top of the screen. On the Class info screen, you can edit the settings like class name, class code, and others.