You can add a class from web or app as a teacher, parent, or student. 
Students under 13 can't join classes owned by parents or students. Students under 13 also can't join a class that isn't linked to a school. 
Web:
Click the Create a class button below "Classes owned." You will be prompted to choose a class name, class code, and a few other details. If you work at a school, make sure it's associated with your school. Choose from the drop-down under the class code.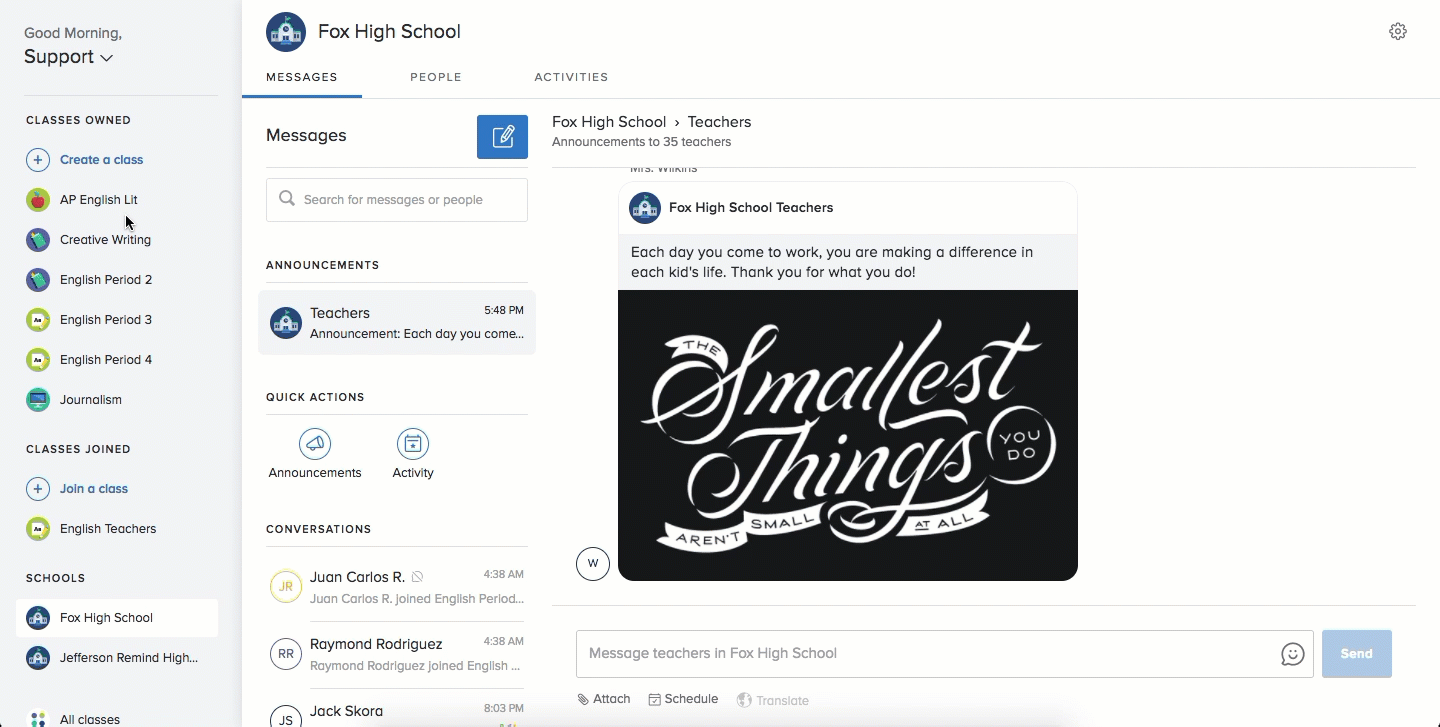 App:
To add a class in the app, click the classes tab, you can then click Create a class at the bottom of your screen next to Classes Owned. There, you will be able to choose your class name and code.