Setting office hours
Teachers and administrators can set office hours let others know the best times to reach you. To turn on office hours when you're logged in on a computer, go to the notification preferences tab in your account settings.

When students or parents try to message you outside of office hours, they'll be notified that they might not get a quick response. They can still send the message, but we'd recommend having a discussion to help set expectations for messaging outside of office hours.
For teachers with phone calls included in their Remind plan, phone calls can only be sent during their office hours.
Here's what that looks like on the app: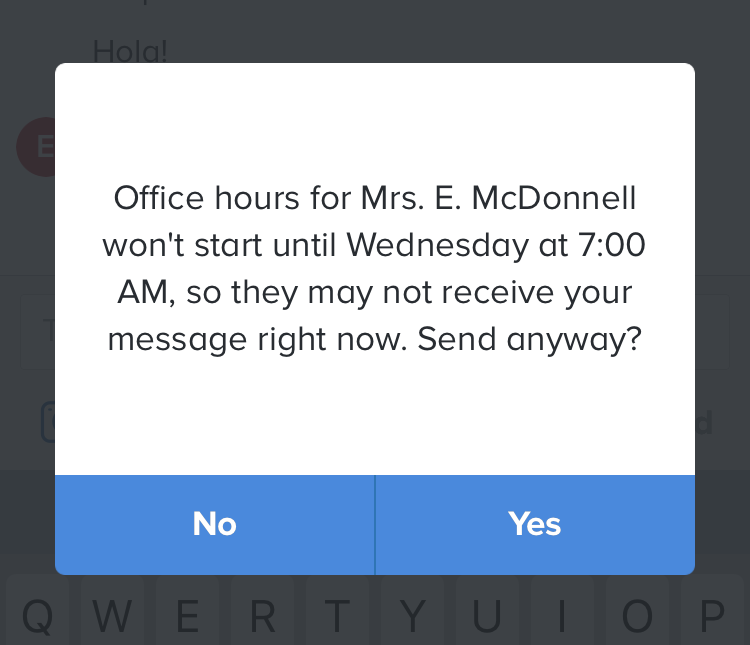 If you'd like to end a conversation with students or parents, you can also turn off replies.