To schedule an announcement, just click on the Schedule button to the bottom left of the message box! From there, you can choose any date and time, type your message, and hit the "Schedule" below!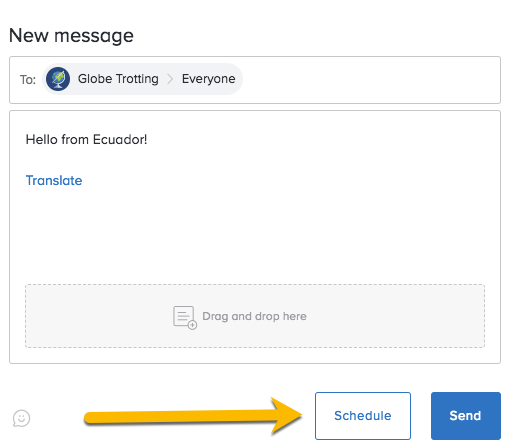 Web: 
Once an announcement is scheduled in your web dashboard, it will show up in the at the bottom of your announcements above the text box at the bottom of the screen. You can view, edit, or delete your announcement there.                    
App:
Tap the compose icon and type your message then select the calendar icon and choose the date and time for the message to go out. 
Once an announcement is scheduled in the app, it will show up at the bottom your announcements. Tap that to view, edit, or delete scheduled messages. If you're using the iPhone app and have also chosen to send your announcement to individual participants, the schedule icon will not appear.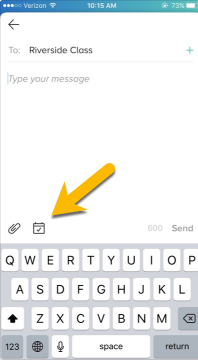 Note about scheduled announcements:
Traveling: If you're t

raveling, the scheduling time is based on the local time of your computer or phone, so keep time zones in mind so that the message arrives when you want it to!