For parents at organizations with Remind Hub.
When your child's school upgrades to Remind Hub, the school has the option to create accounts for parents. If the administrator decides to do this, you'll receive an email from Remind with a login link that will enable you to access your account. Once you log in, you'll automatically see all of the classes that the administrator added you to so you can receive messages and stay informed about what is happening in your child's classes and school. You can follow the steps below to access your rostered account and take advantage of your new tools!
This article contains the following sections:
---
Merge your duplicate accounts
When you log into your rostered account, you may get a notification that indicates you have a duplicate Remind account as you may have used another email address or phone number with Remind in the past. We highly recommend you merge your duplicate accounts.
When you merge your accounts, any private conversations from the merged account will not transfer over, but all new conversations will be in your linked account moving forward. If you did not receive the login email, be sure your school has your most up-to-date email address on file, or check your junk or spam folder. Also, if you believe you've merged an account in error, please contact our Support team via rmd.me/help.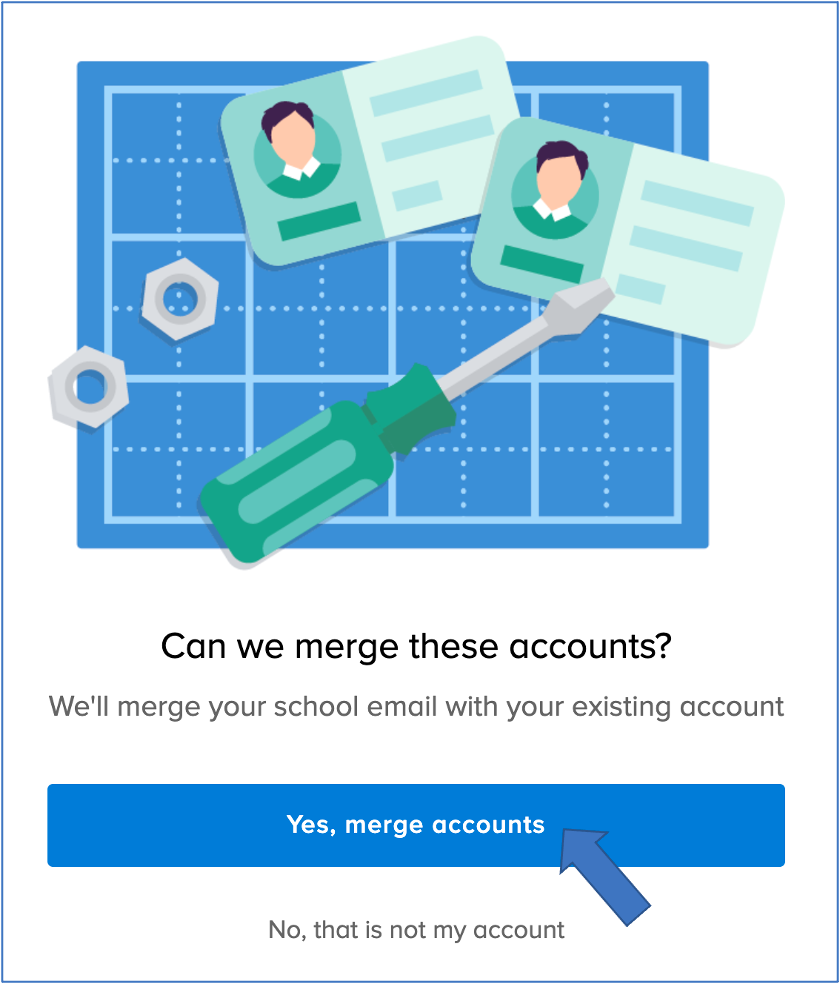 ---
Claim your account and confirm your contact information
Check your email and open the message from Remind.

Click

Claim your account in the email you received.

If you have used Remind

before

, select

Yes, I have

. If you have not, skip to Step 4.

Enter your existing username and password. Remind will link your existing Remind account with the one the school created. You'll still be able to access all of your pre-existing classes and contacts in your account.

If you do not have a Remind account yet, select No, I am new to Remind, and then create a password.

Remind will send you an email with a 4-digit confirmation code. Enter the confirmation code to verify your device.
Now you can review the classes the school added you to under Classes Joined. You'll receive messages from your child's teachers via the notification method you chose, and you can send them messages if the teachers have enabled two-way messages.
We highly recommend you download the Remind app as it is an easy way to receive and send messages.
---
Other Helpful Resources on Remind