For administrators with a Remind plan.
Who should be an administrator with your Remind plan?
School administrators are often principals, vice principals, secretaries, etc. These are the people who are responsible for managing and messaging the entire school community.
District administrators are often superintendents or IT directors who are in charge of oversight and control of all schools in the district or manage their Student Information System and data syncs for their district. District administrators are also added as school administrators for all schools in the district.
How do I add an administrator?
Select the school from the navigation menu on the left side of your administrator dashboard.

If you are trying to add a district administrator, click your district.

Click the Settings tab.
Select School administrators from the navigation menu.

Choose District administrators if you are adding a district administrator.

Click Add a school administrator.


If you're adding a district administrator, you'll see the option to Add a district administrator

.

Type the name of the administrator in the search box, and click on their name from the dropdown menu.

Click Add admin.
The new administrator you've addd will get an email to activate their account. Have them access this email from a computer web browser, and verify their email address.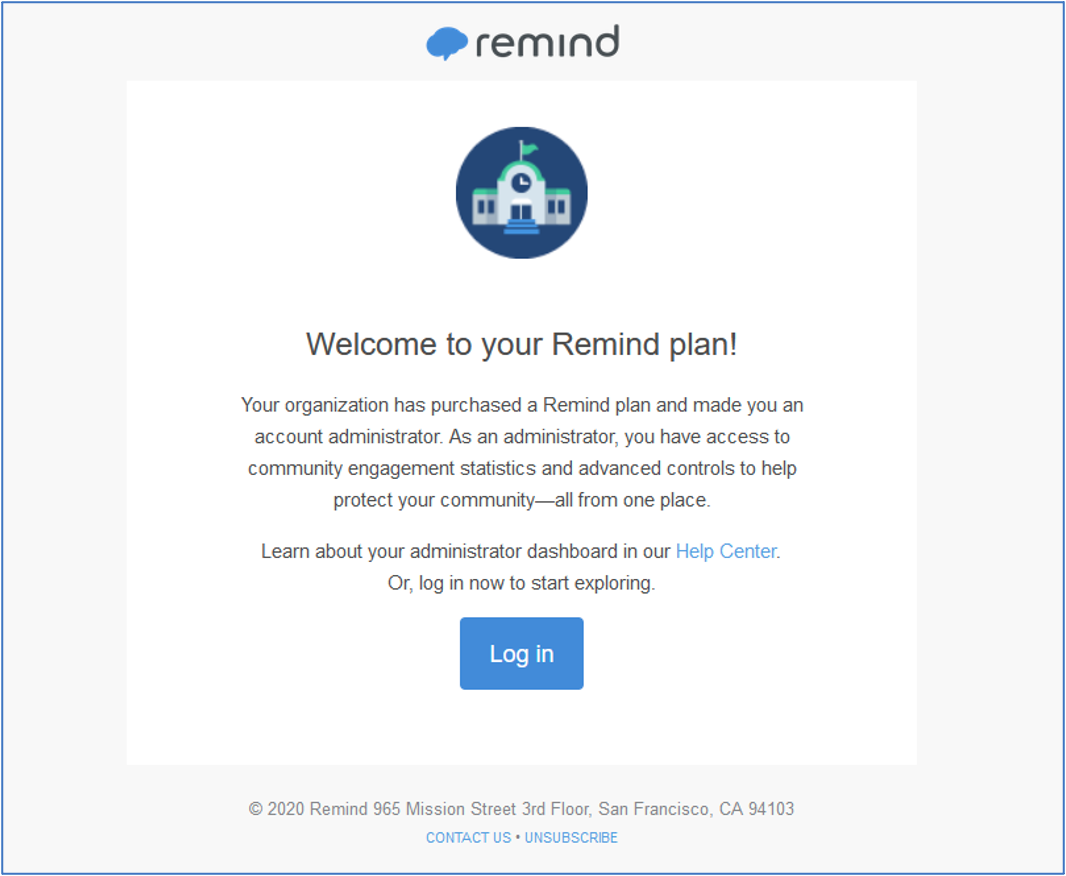 How do I remove an administrator?
Go to the Settings tab in your administrator dashboard, and hover over the contact you would like to remove.
Then simply select Remove as admin. If this option doesn't appear, please reach out to our Support Team here, and include the name of the administrator and organization you'd like them to be removed from.