Teachers can now connect their Remind accounts with their Google Classroom, Google Drive, Microsoft OneDrive, and Quizlet accounts!
On Web select the integration you want. You will be prompted to log into the account the first time, but once you're in we'll keep you logged in.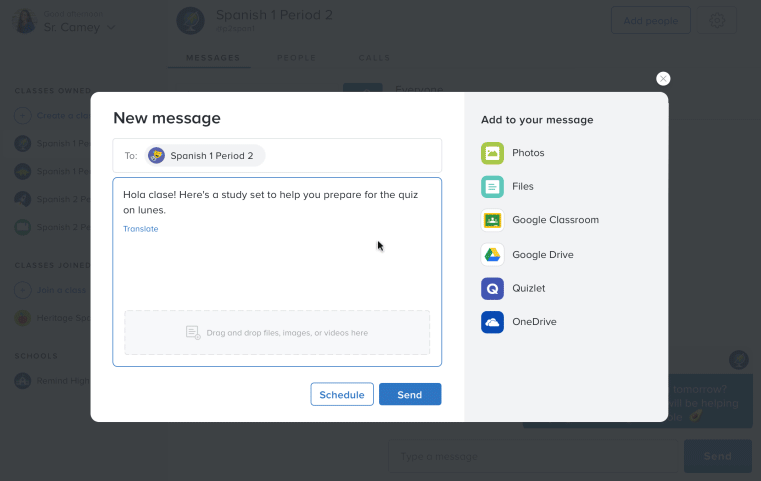 You can also connect these accounts in your Account Settings by heading to the "Connected services" section.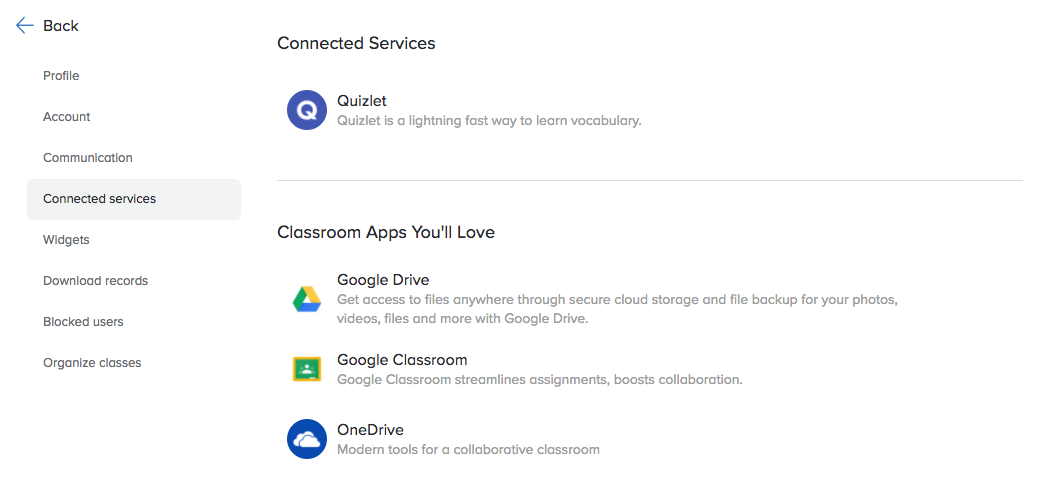 You can disconnect at any time from this same screen. 

On mobile, the icons for Quizlet, Google Drive, Google Classroom, and Microsoft OneDrive should appear at the bottom of the text box for easy attachments. Just like web, you will be prompted to log into these accounts from Remind the first time you use it.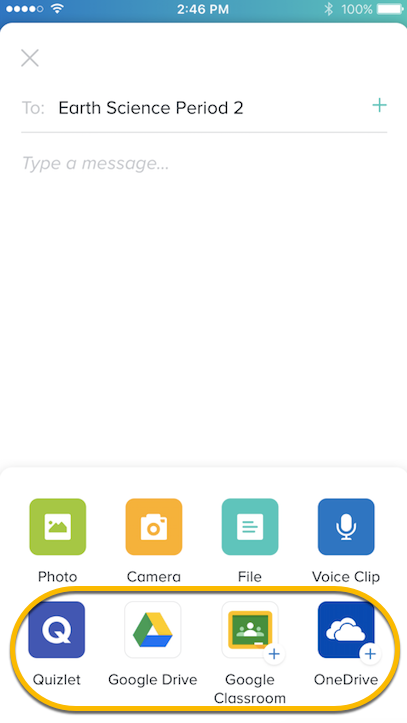 Android will show these icons when you tap the attach option in your composer.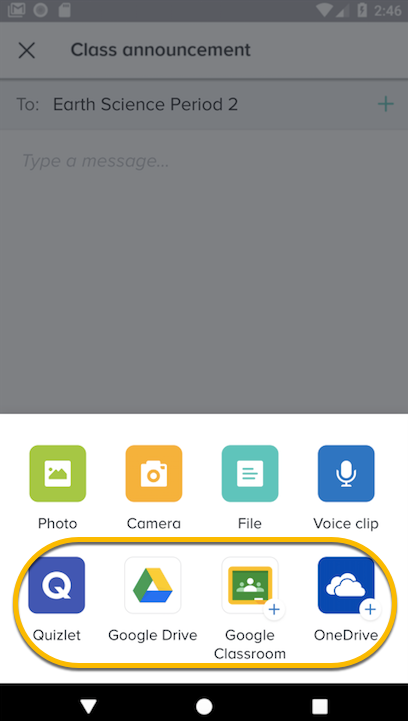 For now, we aren't able to support folder hierarchies within Google Drive, Google Classroom, or Microsoft OneDrive. This means that your files will appear in one list, and you can use the search bar to find the document you're looking for.
Stay tuned for more integrations to enhance your Remind experience.