You can connect your apps and tools to Remind so you can access content and resources directly from the composer. Available apps include Google Drive, Google Classroom, and Microsoft OneDrive.

You can connect apps from the Remind composer, whether you're on web, iOS, or Android. You'll be prompted to log in to your account the first time; after that, you'll stay logged in.

After the app is connected, you'll be able to access and attach content to your messages without leaving Remind.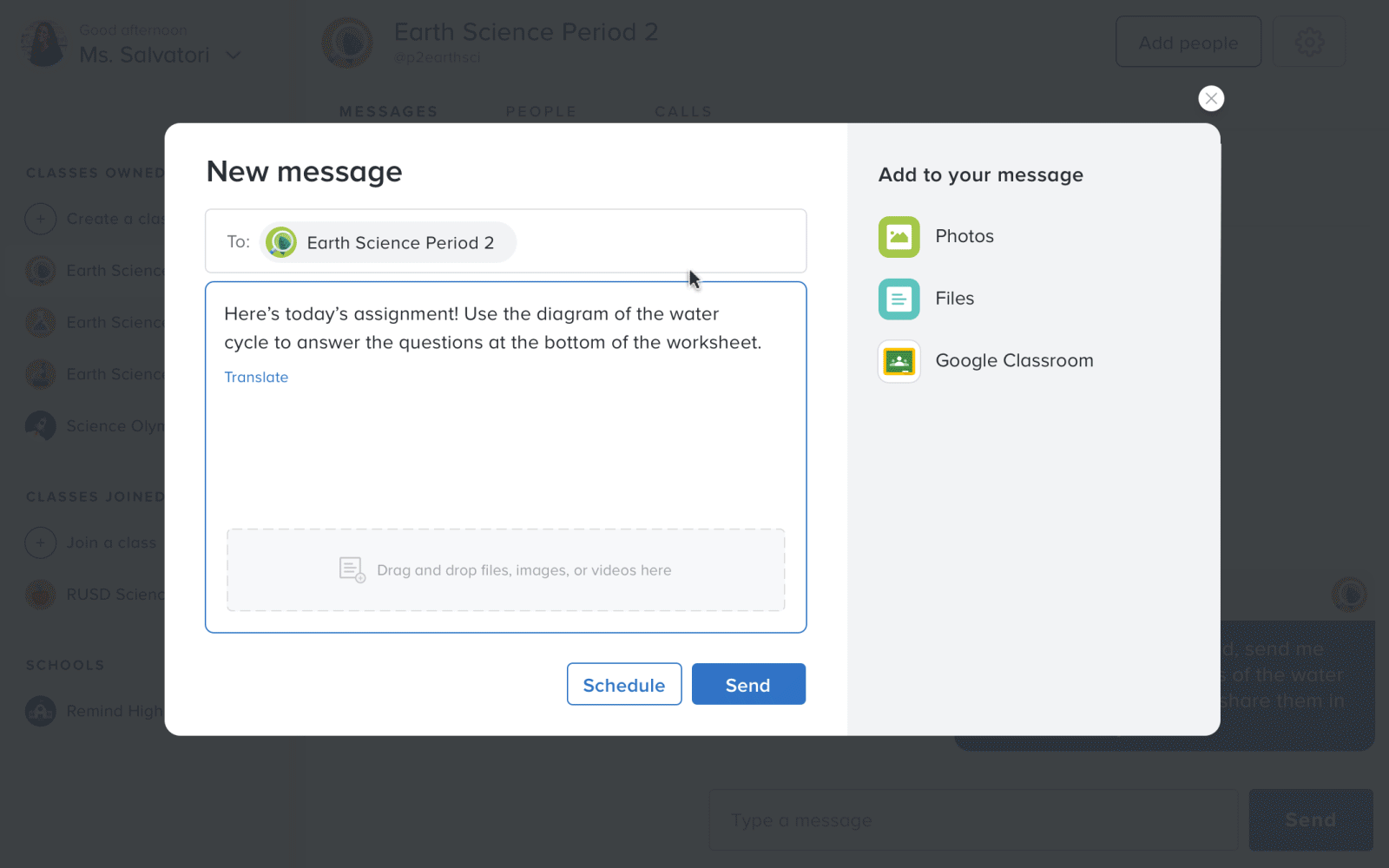 You can also connect and disconnect apps from your Remind account settings.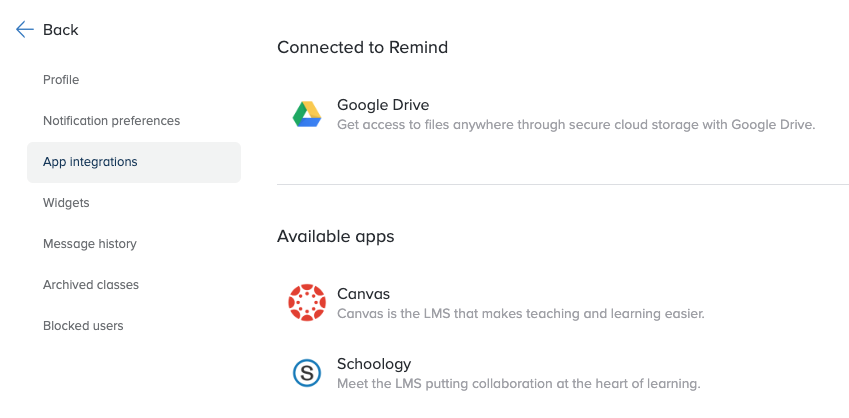 Please note specifically for the Google apps that:
Classrooms have to be marked as Active to show up in Remind, they cannot be archived
Content has to be published in Google Classroom for it to show up in Remind
The content type has to be an assignment in Google Drive/Classroom
To disconnect an app, just hover over it and click Disconnect.