If you would like to change how you receive notifications for messages and announcements for classes you have joined, you can do this in app or web. You must have one notification turned on at all times. 
App:
Android: Click the 3 dots in the upper right, then Account, and then tap the gear icon from the top right.  On this screen, you can choose how you receive message alerts. 
iOS: On the Classes list tap the person icon in the upper left, then the gear icon from the upper left.
Web:
Click your name in the upper left and click "Account" then "Communication."
On this page you can download the Remind app if you haven't yet and link your cell number.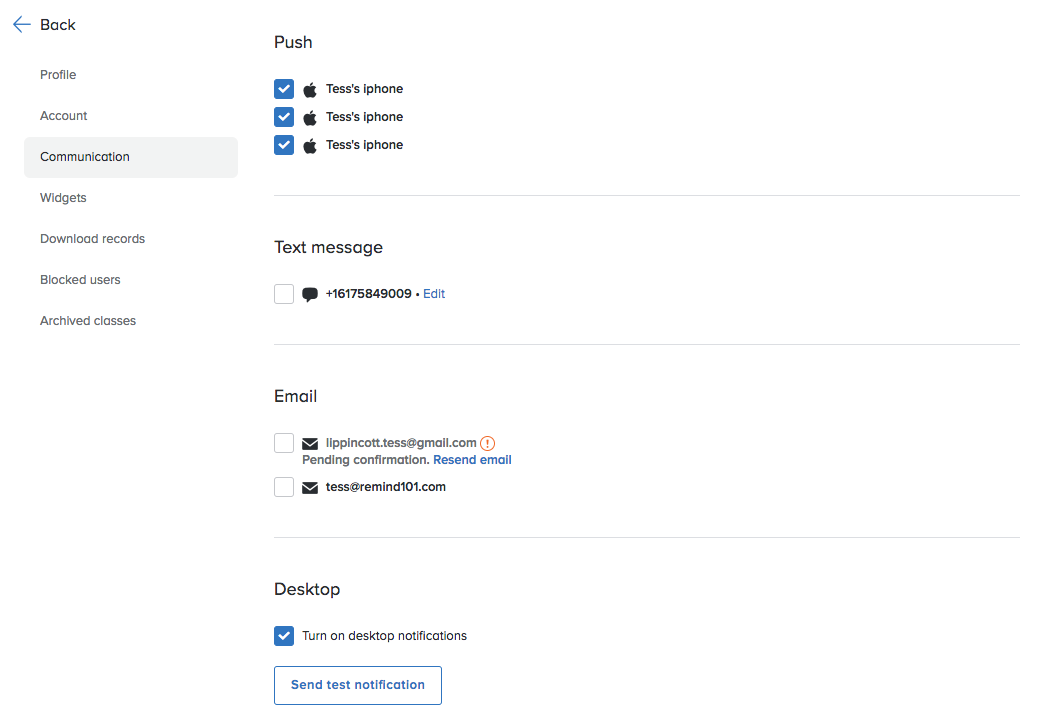 You can also change, add, or remove an email or phone number in your account on this page. Once updated, you should receive an email confirming this change or addition.
If you are receiving additional notifications that you would rather not on the Remind app, we suggest turning off push notification. 
Copies of your announcements
As a class owner, you may want to receive copies of the announcements you send. You can do this in your account settings on web. This is for all classes you own.
Just click your name in the upper left when you're signed into your account online, Account, then Notifications and check the box at the bottom next to "Receive copies of your class announcements" under Preferences.