You can add an owner to your class in your class settings. If they only receive messages via text, they will need the app or log in on web to send out announcements. 
In the app
Head to the People tab and tap the three dots next to their name. A drawer will come up with options, tap "Add as class owner" and confirm. You can also add an owner from within class settings. 
On web
Select the class from the menu on the left then, select the settings tab. There is a section called "class owners" where you can select from a list of eligible owners. Click + "Add class owner." You can choose a name from the list and click "add" or you can add them directly from the people tab.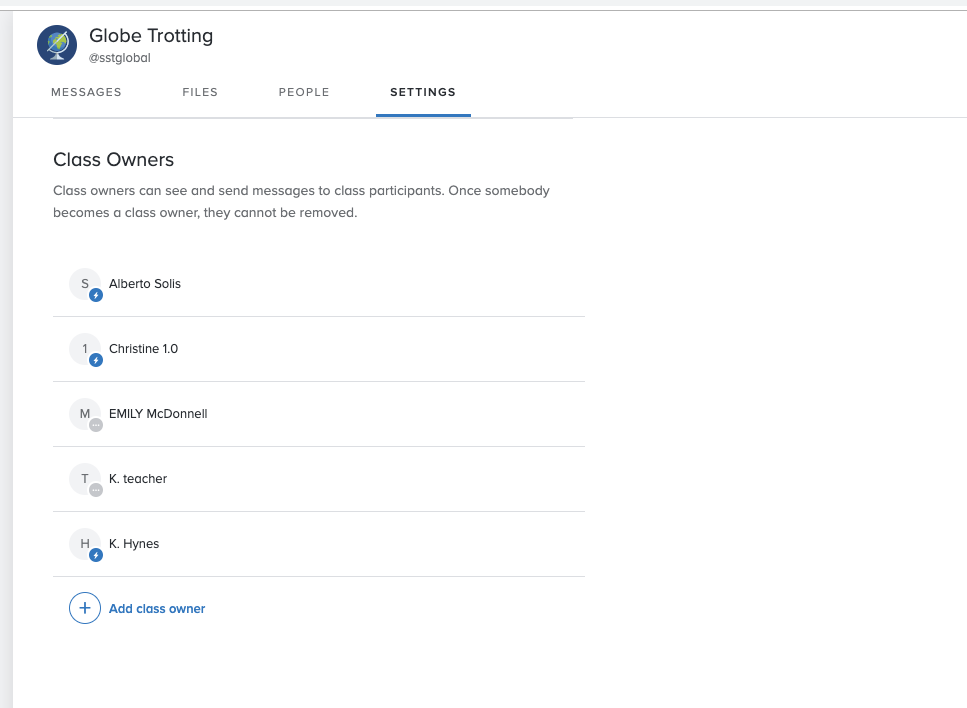 What does being a class owner mean? 
Class owners will have the same abilities as you. This means they can manage participant lists, send announcements or chat messages to participants, and change Class settings. Each class owner can't see the other class owner's chats, but they can chat with each other. (Once added, you can't remove a class owner. They'll have to remove themselves.)
If you have any trouble adding an owner to your class, check out our FAQ for troubleshooting.