Announcements
You can only get announcement history in your account online, not in the app. 
Go to Download records by clicking your name in the upper left. Click Account then Download records and choose the specific dates and the Class that you'd like to print. 
A PDF will be emailed to you which will include the date, class, number of recipients, and the body of the message for all messages sent between the dates you input.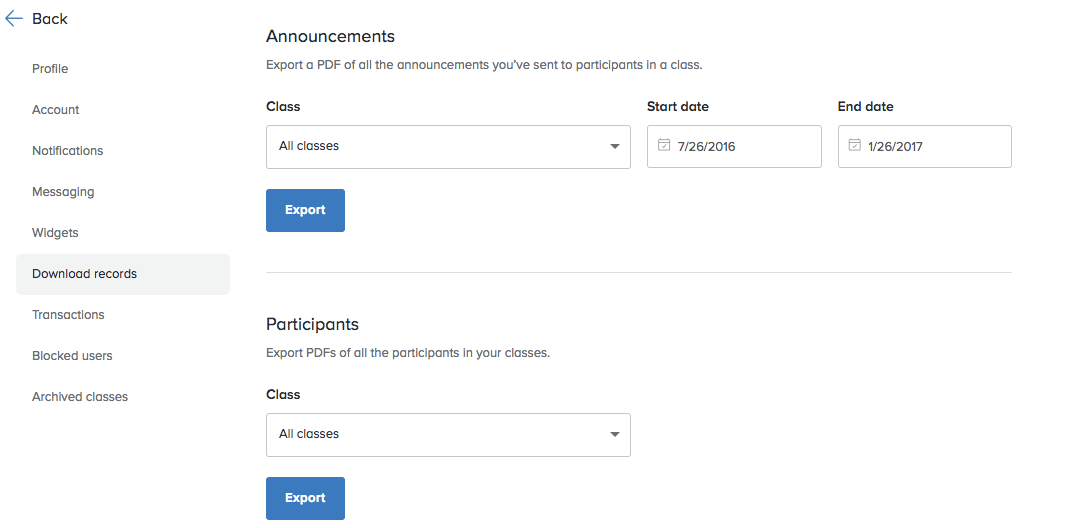 Conversation
You can get the message history for a conversation on web and the app. To export your Message history for an individual conversation, open a conversation and click on the info button ( i ) on the top right in the app. On web, click the 3 dots for that conversation. You can do this in the app and online. You will see the option to "Email Message history" on that page.
Here is an example of Conversation from the app: