For rostered teachers with a Remind Hub.
When your school updates its student information system (SIS), all you need to do is refresh Remind to gain access to your new classes. You will also receive an email to notify you about class changes.

When you log in to Remind, you'll see a screen with all your current and archived classes together. If you see a link icon, this means the class originated from your school's SIS and Remind has created it for you.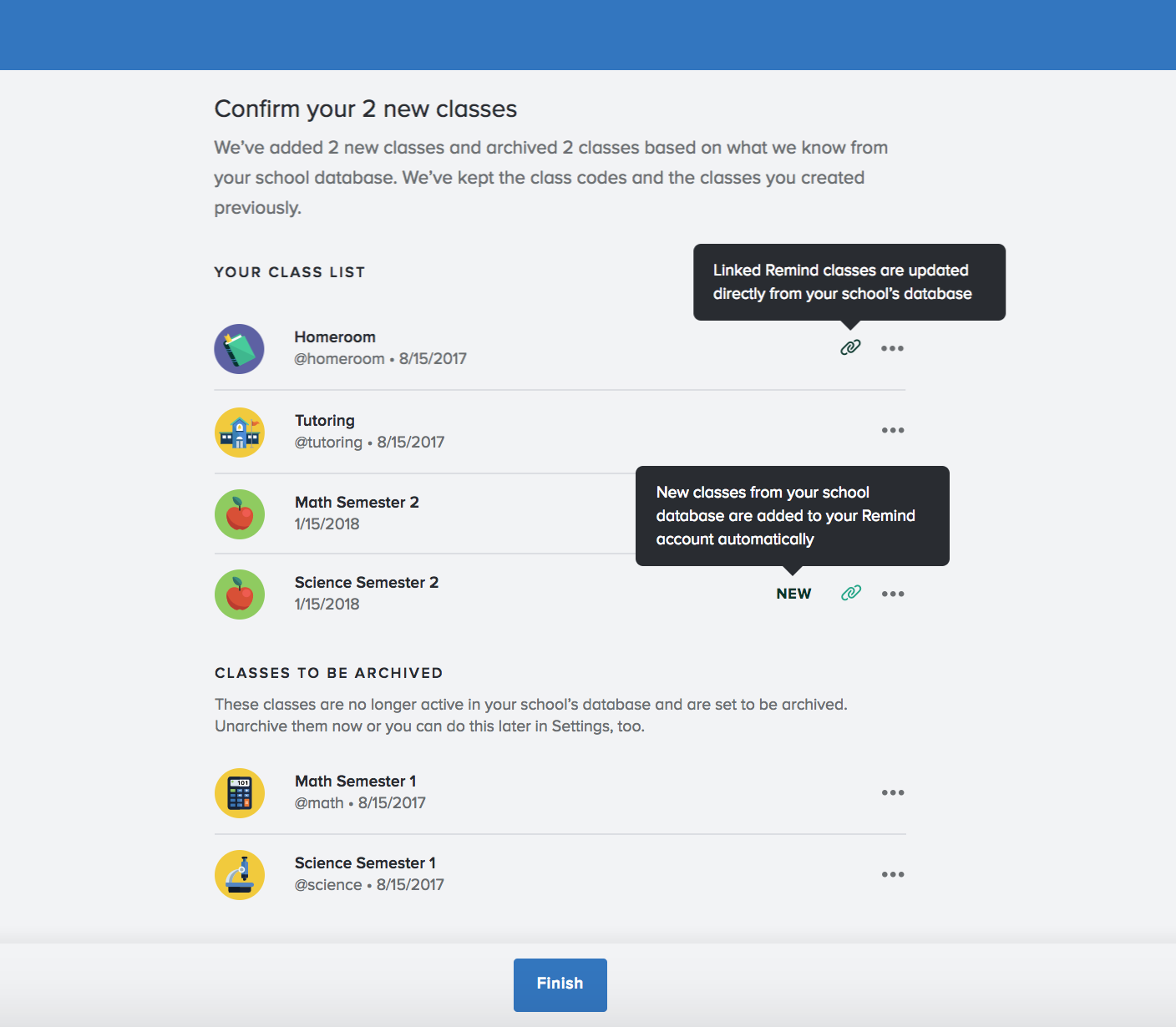 Use the three dots on the right to keep or archive your classes as desired.
Once you click Finish, the classes from "Your class list" will appear on your home page, and the "Classes to be archived" will be in your archived classes section.
You are able to restore your archived classes in your account settings at any time.
You can claim your classes via Remind.com on a computer, a mobile browser on your phone, or via the Remind app.