An important step to rolling out Remind to your school or district involves deciding on the approach you'd like to take for adding parents, staff, and students to your organization.
Administrators can choose to provision user accounts and roster classes for their organization using the .CSV Import or Clever SIS Integration method.
Alternatively, administrators can provision user accounts for their teachers using the Self-Serve Direct Add method. Once teacher accounts are provisioned, teachers can set up their classes and add participants on their own. If choosing the Self-Serve Direct Add method, here's a quick video that highlights the teacher experience.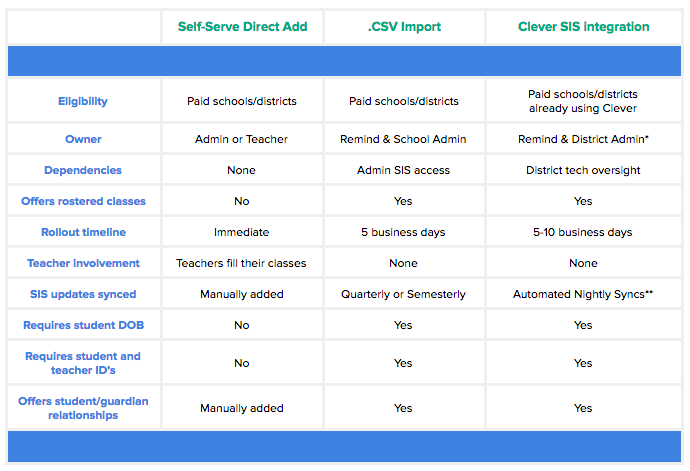 * Director of technology, SIS coordinator, Implementation specialist
** Automated nightly syncs is available for most SIS and Clever sync types
Guide to Self-Serve Direct Add