For teachers, parents, and students.
From your Remind dashboard:
Click on your name located on the upper left-hand corner of the dashboard.
Select Account settings.
Choose App integrations from the list of options on the left side of the screen.
Scroll down until you see SignUp Genius.
Enter the email address and password you use for your SignUp Genius account in the pop-up box, and then click Login.
After connecting SignUp Genius to Remind, you will remain logged into the app, and you will be able to access and attach Sign Ups you've created to your messages without ever leaving Remind.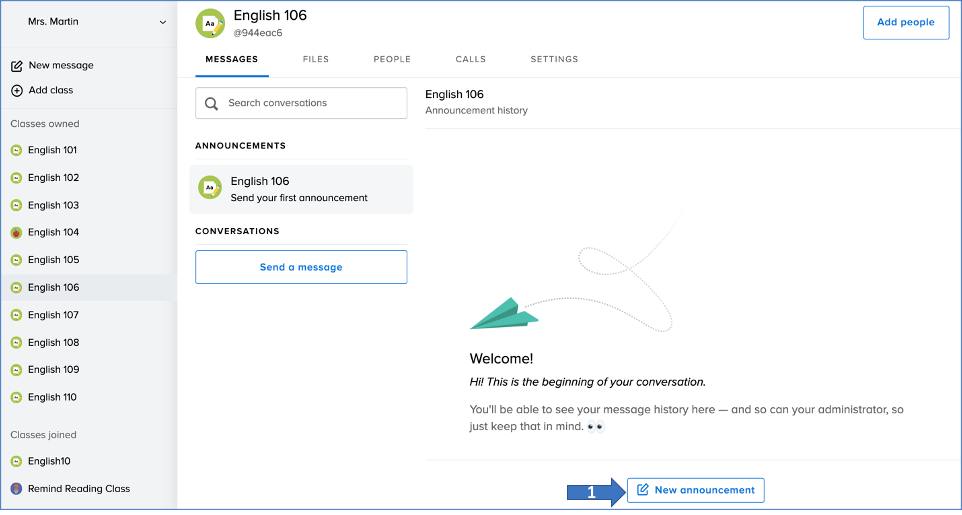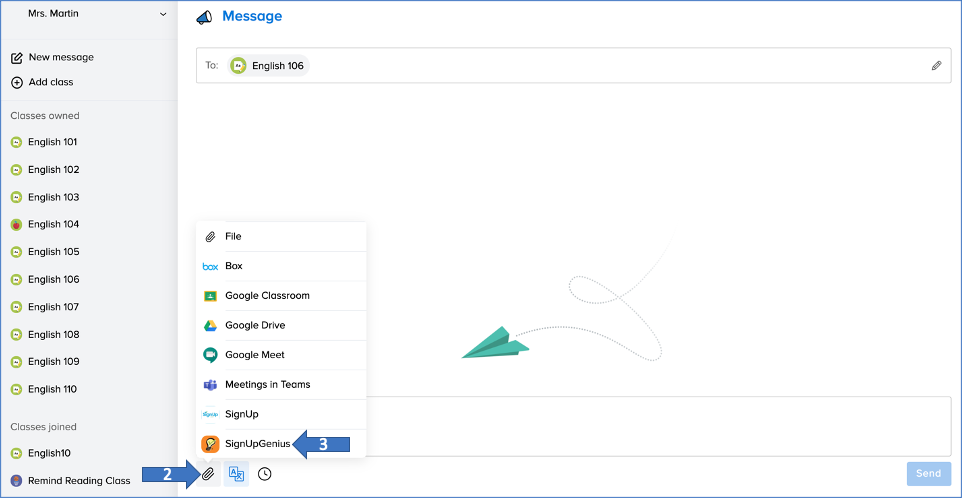 Tip: Make sure you publish the Sign Up you want to send in SignUp Genius first, or they will not appear on your list of active Sign Ups in Remind.