For administrators with a Remind hub.
We assign a unique code to each school linked to your district. The school code is located under the school name on your admin dashboard as well as on the Settings page of the school.
You have the ability to change a school's code via the admin dashboard. A school code can be a combination of letters and numbers, and must be a minimum of three or a maximum of ten characters.
To change a school code:
Log in to your Remind account.

Click on the Settings tab for the school.
Select Organization settings.

Enter your preferred school code.
Note: You may have to try a different combination if the school code you enter is unavailable.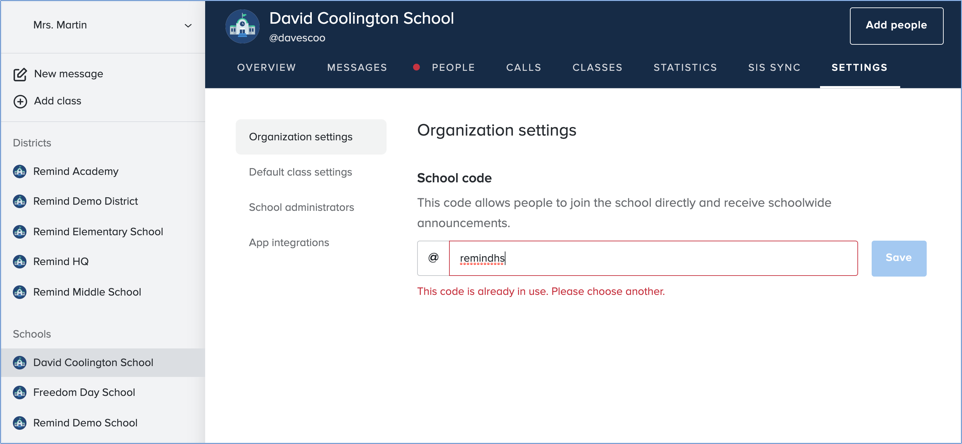 Using the school code, people in your community can join your organization instantly to begin receiving messages.
Individuals can join by texting @ school code to 81010, via remind.com, or by downloading the Remind app. They will be able to choose if they want to receive messages by text, email or push notifications.
There is also a downloadable PDF with invitation instructions available in your account online. It is available in English, Spanish, French, or Portuguese.
To access the PDF:
Sign in to your Remind account.

Click on the school.

Click on the Add People icon located on the top-right corner of the dashboard.
Select Printable PDFs to generate a customized flyer.
We recommend posting copies of this flyer in high-traffic areas to ensure your community members see it and join your school.