For administrators with a Remind Hub that have rostered via SIS sync
When you roster your organization on Remind, Remind automatically creates accounts and classes with data from your student information system (SIS). When classes are created, teachers will receive an email with directions to log in and claim their classes. Classes will only become active once this step is completed.
If you need to identify which rostered classes have not been claimed by staff members in your organization, you can do so through your school's class list.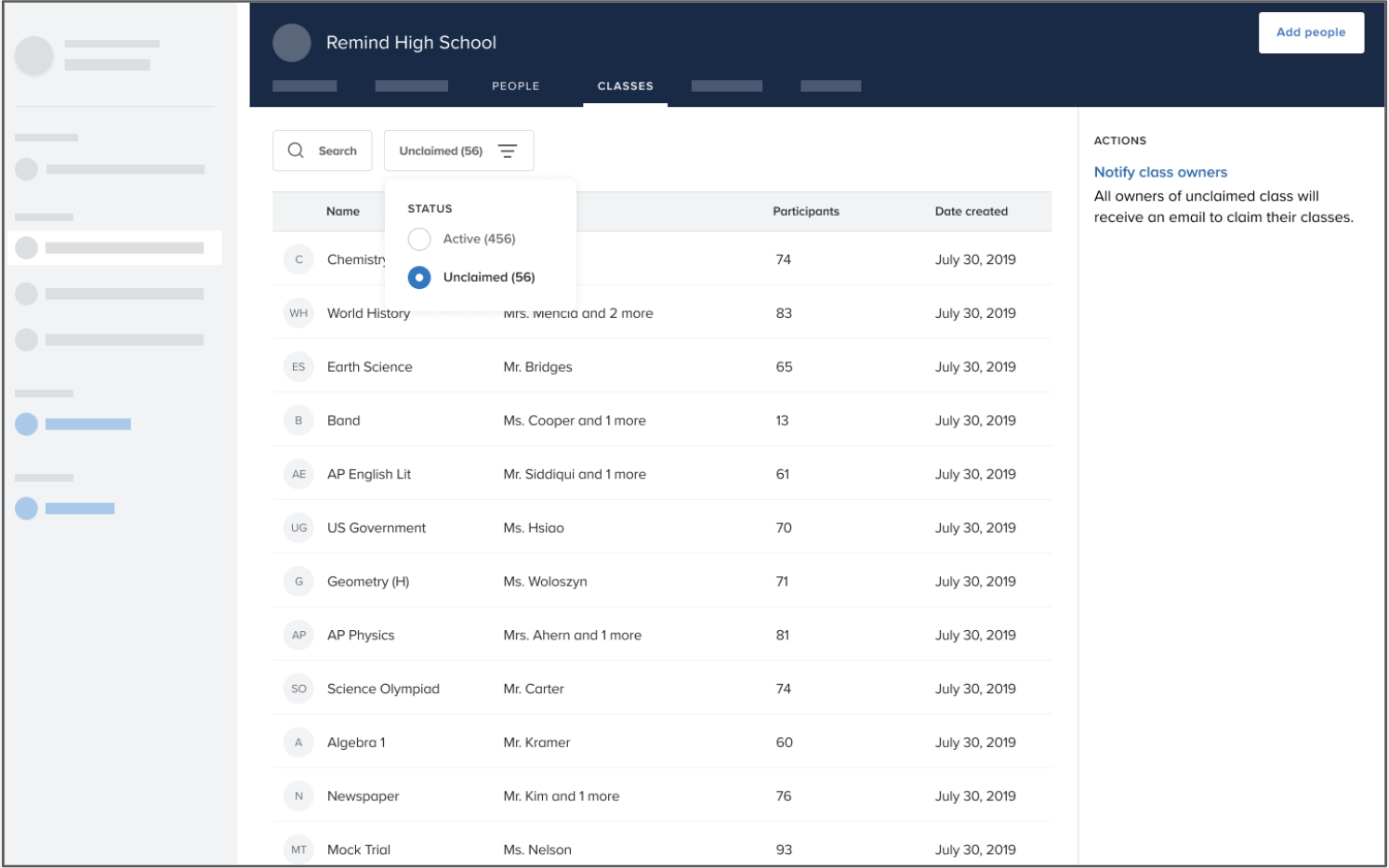 Log into Remind, go to your school's class list, and click on the dropdown button next to the search bar. Here, you can choose to either see all Active or Unclaimed classes in your school. You can also search for an individual class to see if it has been claimed by the class owner. Unclaimed classes that have been archived will not appear in either view.
To notify class owners about their unclaimed classes, choose Unclaimed in the dropdown menu. Then, click Notify class owners in the side panel. Email notifications (see below) will subsequently be sent to all class owners with rostered classes that have not yet been claimed. Teachers can only claim rostered classes by logging in to Remind on web or app.