For teachers with Remind Hub.
When you join an organization with Remind Hub, you may need your teacher role to be approved by an administrator.
When your administrator has turned on teacher approval for your organization, you will receive an email of your pending teacher status when you join. Your administrator can review their pending teacher requests from their Remind account.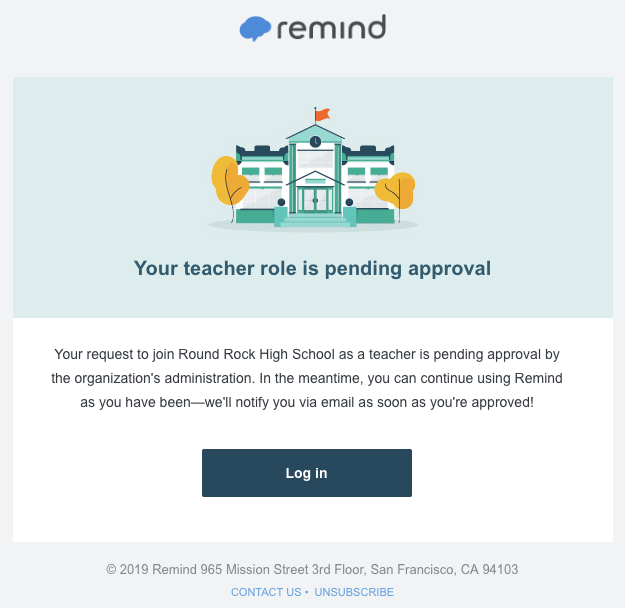 You will be notified as soon as your administrator has reviewed your request. Once your administrator approves your teacher role, you will be able to directly add participants to your class without having to wait for them to accept your invitation.
In the meantime, you can still use your Remind account to reach your students.
Email examples:
If your administrator has approved your role, you will have the role of a teacher at this organization.
If your administrator has
not approved your role, you will receive this email.