You can leave the school you are linked to in your account settings. This is easiest to do from your web account online.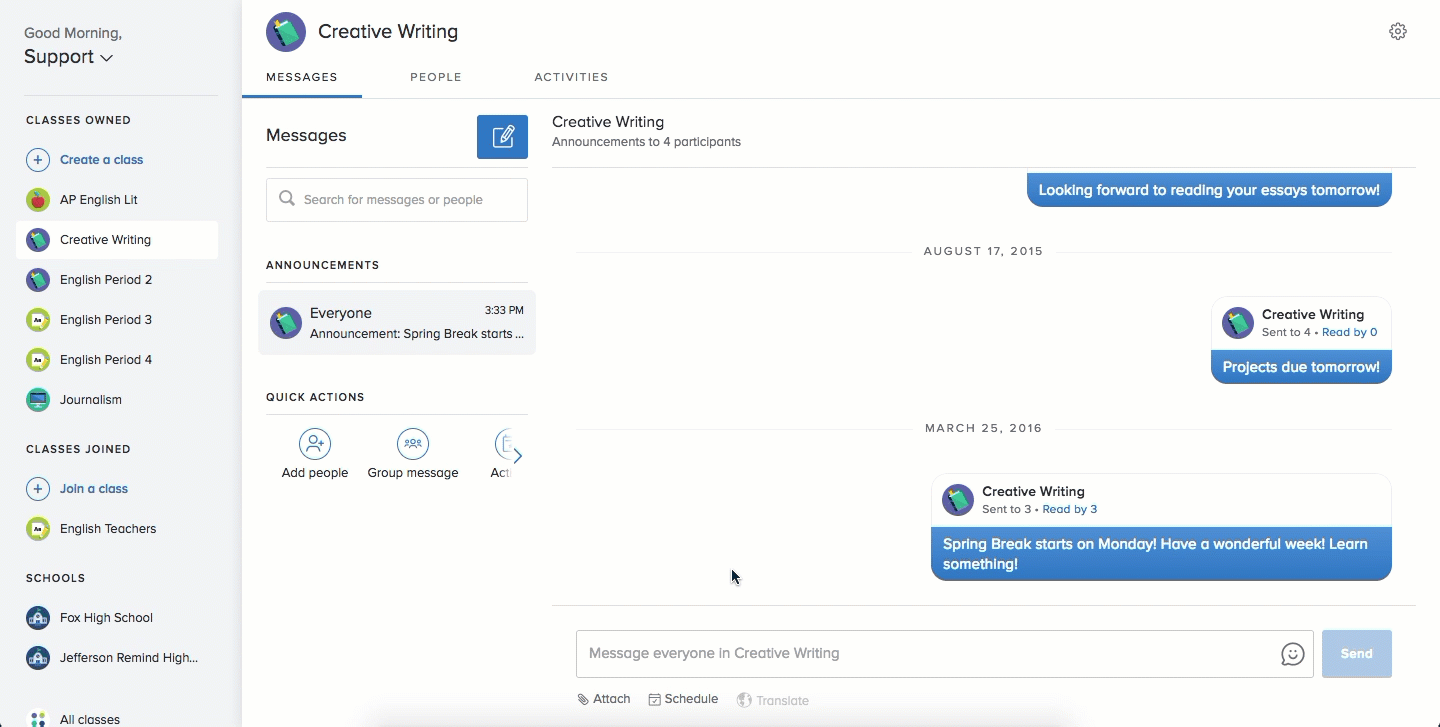 Class owner:
Head to your account settings. Scroll down to Schools in your account then click Leave. If any of your classes are linked to that school, you will be asked to disconnect them before leaving. If you're on the app, you will need to go to the class settings and change the school to Not affiliated or to the correct school. You can also delete the class if you no longer need it. 
Participant:
As a participant, you were added to this school through a class you joined. To leave the school, go to your account settings and click Leave for that school. If it says you need to leave a class first then go to that class' settings and leave the class. Once you have left all classes associated with the school, you can go back to account settings and leave the school. If a class is linked to a school, joining the class will also add you to the school.