If you're a teacher or administrator, you can enable or disable replies for all conversations from the Communication page in your Account Settings.
iOS App: Tap the setting icon in the upper left on the Classes screen.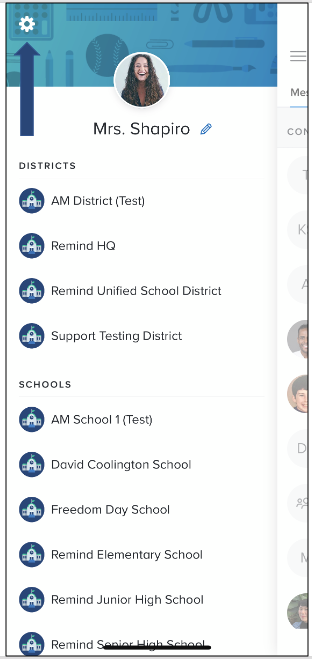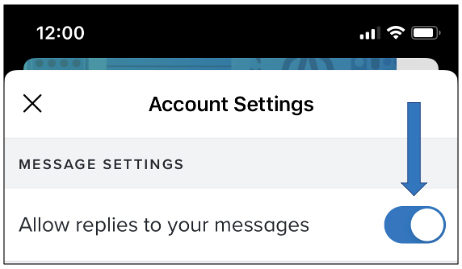 Android App: Tap the three dots in the upper right and select Settings.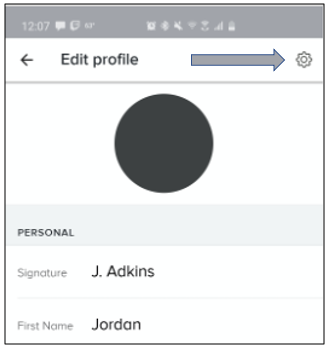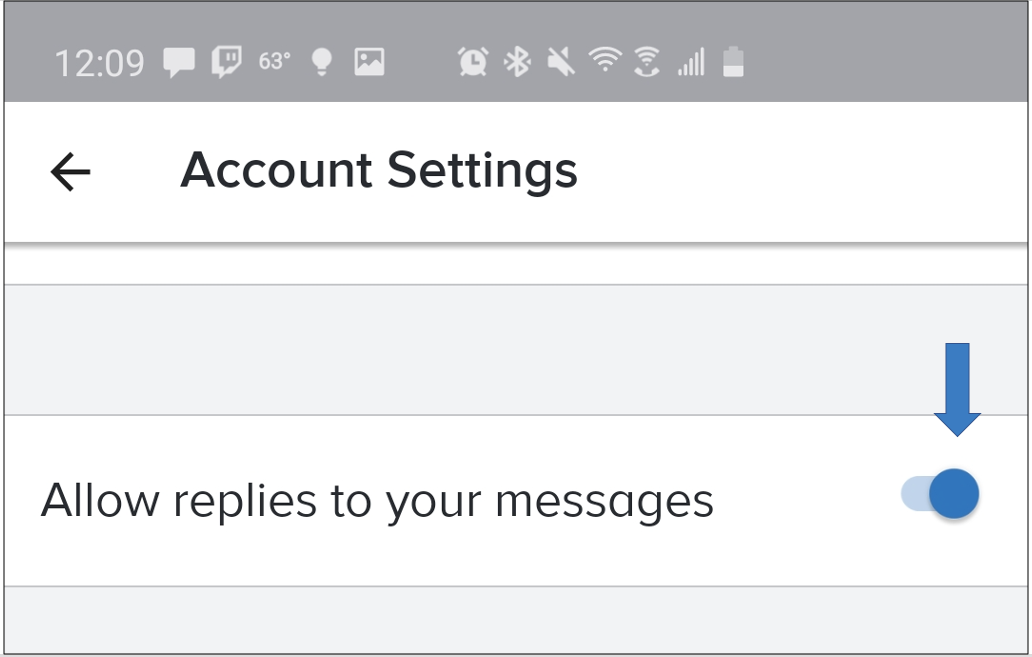 Web: Go to your account settings. There's a box you can check or uncheck that states "allow replies to your message." You'll be asked if you want the change to affect both existing and new/future conversations.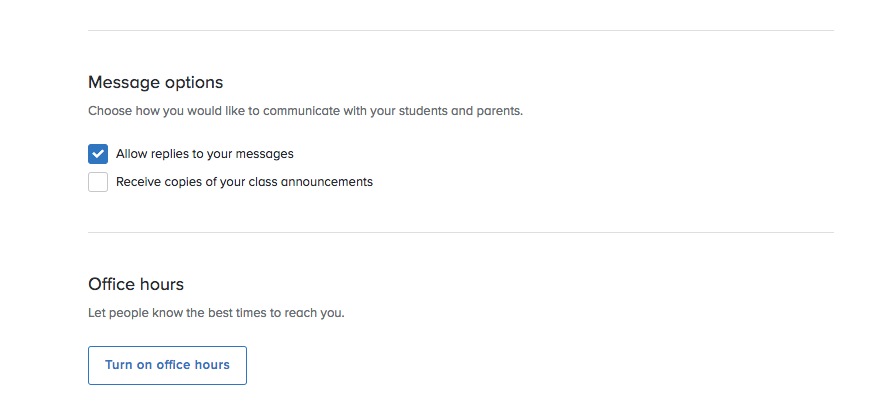 To turn off replies in an existing conversation, tap the information icon in the top right of the conversation window. You should see a Turn off replies option on the right side.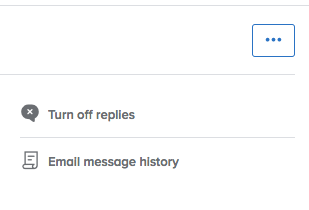 If the other user in the conversation repeatedly enables replies after you turn them off, you can block them.