Blocking should be used in cases where you can't disable replies in the conversation and need to or if someone keeps joining a class but does not belong. Blocking someone will: 
Prevent both of you from sending individual messages to each other

Still allow them to receive announcements if they are in your class
To block someone, click the 3 dots next to their name then Block user in the People list.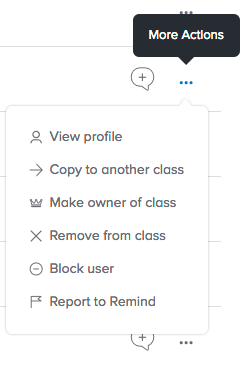 You can also block in a conversation. Click the (i) then the 3 dots next to their name.