On Remind, you have control over your personal information. As a class owner or participant, you may delete your account at any time by logging into your account online from a computer browser.
(Note: We aren't able to support deleting from the Remind iOS or Android app, or from a mobile web browser.)
If you would like to keep your account but change your role, please contact Support.

Web
You can delete your account by logging into your Remind account online from a computer browser at www.remind.com, go to your name in the upper left then Account and Account Settings. You will then click on the red link for "Delete account" at the bottom of the page.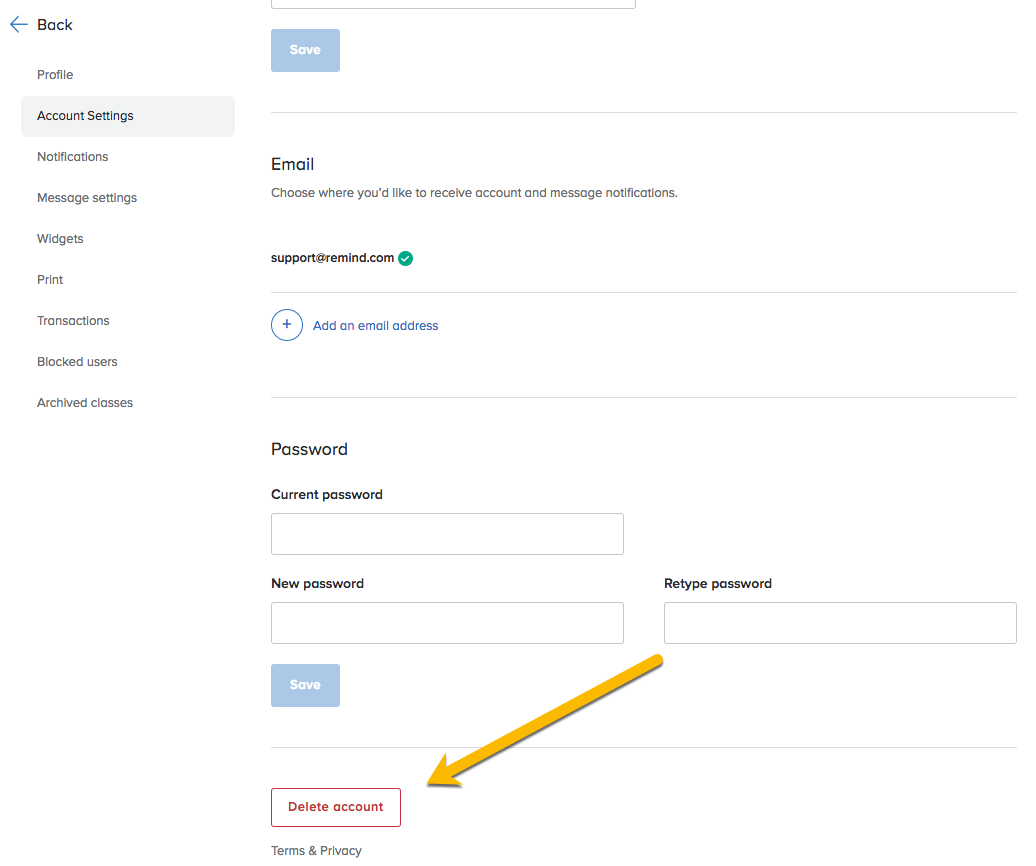 Text/App
As a participant, you can leave any classes or stop receiving all Remind messages. To delete your account, log into your account on www.remind.com. Click your name in the upper left, then "Account." On the bottom of that page, you can delete your account.  
You also have the option to email us directly at contact@remindhq.com to delete your account.