This article contains the following sections:
---
How to draw?
Drawing on our whiteboard is easy! Just select a color from the bottom panel and use your mouse, stylus, or trackpad to start sketching.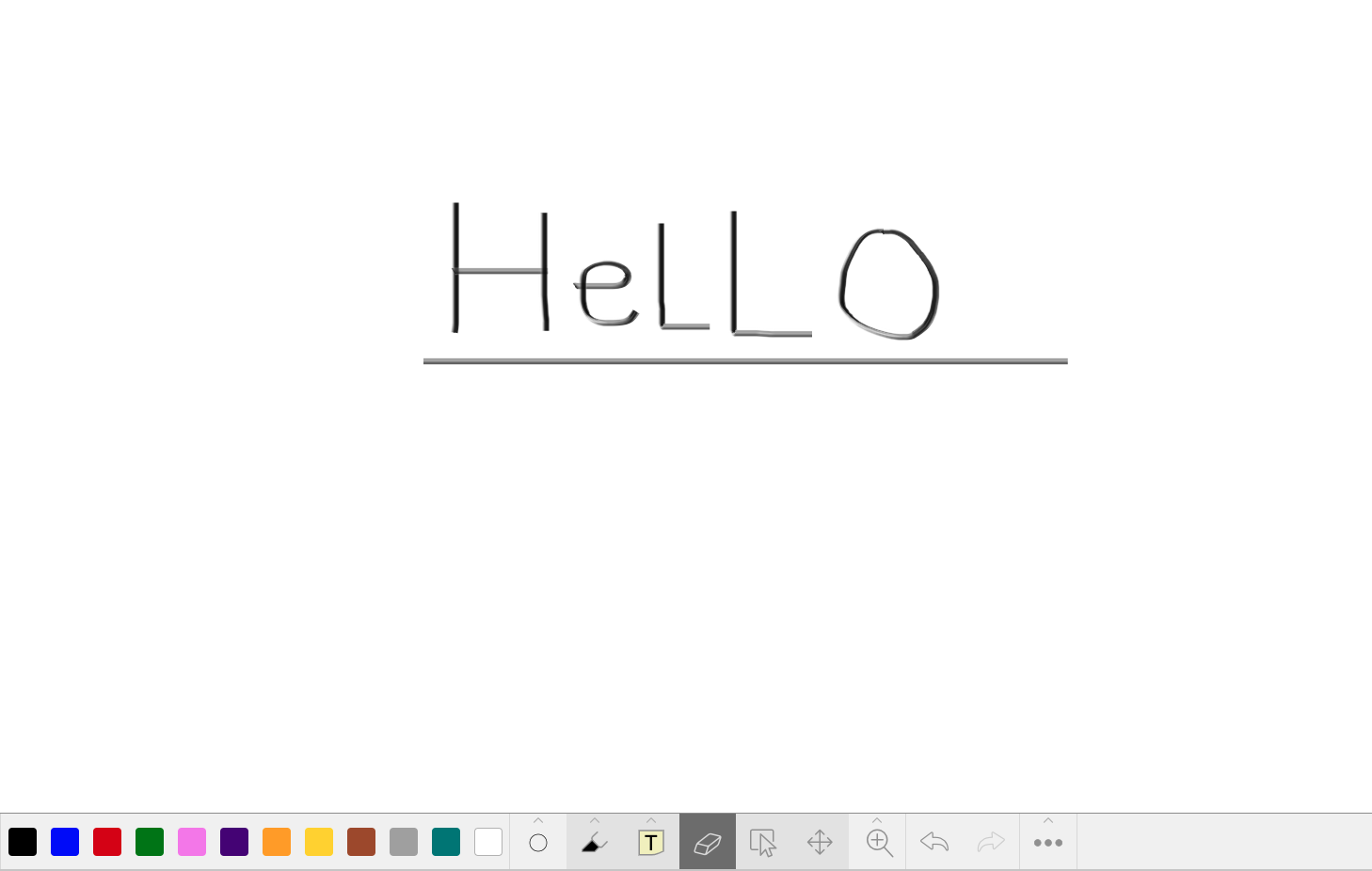 Can I add images and files?
Yes! The best part, you can draw on top of them! There are a few ways to add images and other files to our board.
Options to upload files and images
Drag and drop a file from your desktop to the board.
Copy and paste an image.
Use the Add File button and select from your files or from your photos on a mobile device.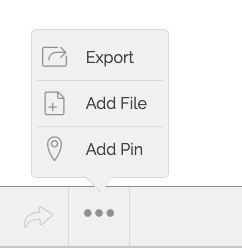 File Types Supported:
PDF
JPEG
PNG
GIF
SVG
Word Document
Excel
PowerPoint
Can I add shapes?
Yes! We have Lines, Ovals, Boxes, and Arrows that you can add to the board.

To add shapes:
Select the shape you want
Select the color and stroke thickness
Click and drag to create the shape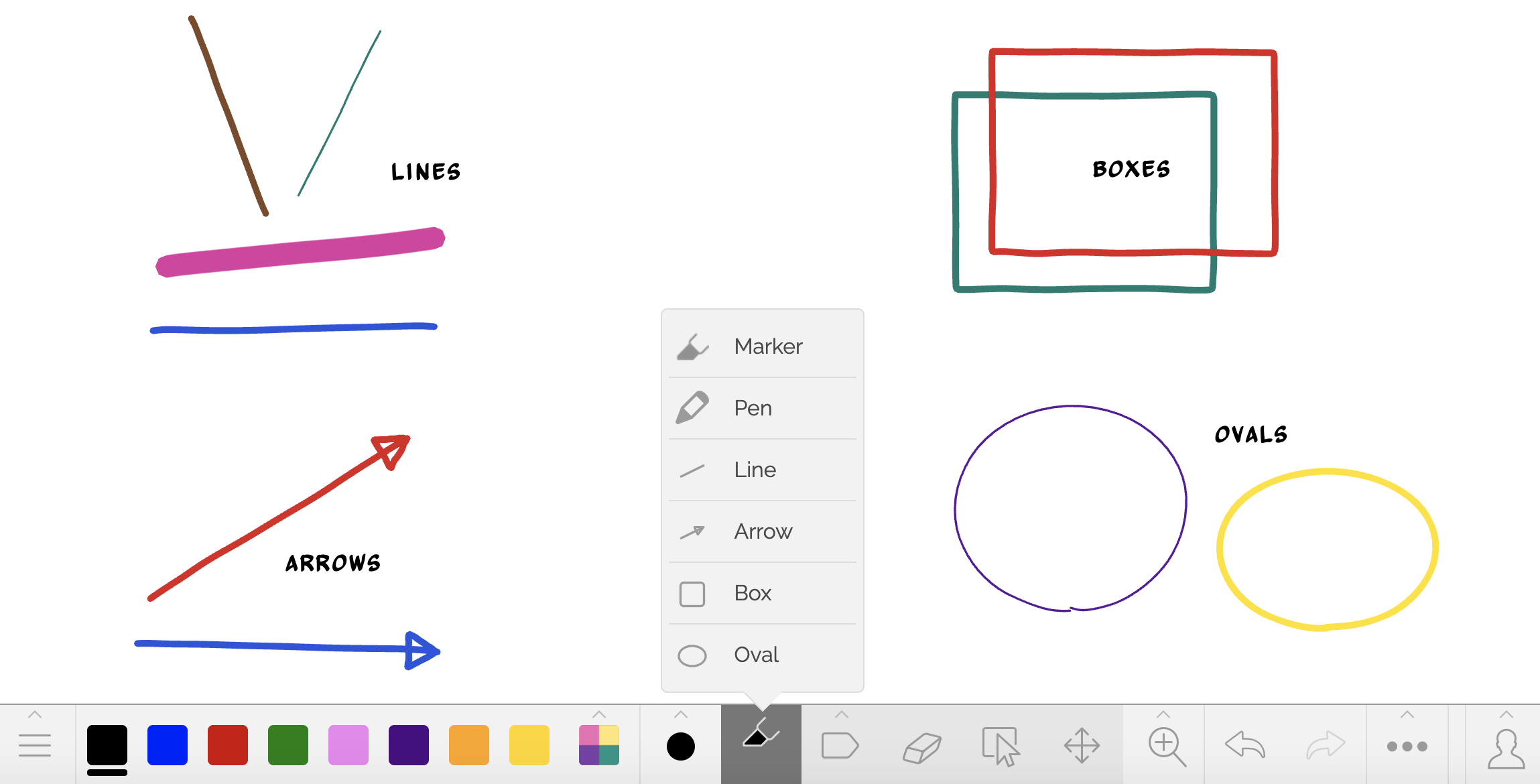 Extra tip:
Click the shift key after you start drawing to make perfect circles, squares, or vertical and horizontal lines.
If you would like straight lines instead of the fun sketched look.

Go to your profile page and check Straight Lines. This will apply to all shapes.
Can I export my whiteboard?
Yes! You can export pieces of your whiteboard that you can see in a viewport (similar to a screenshot). Move and zoom to the section you want to export and then tap the export button (it's under the notes drawer).
You'll get a few export options. Try turning off Opaque Backgrounds to just get your strokes and lines.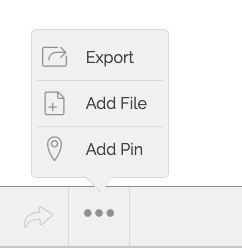 Can I type on my whiteboard?
Yes, you can!
To do so:
Select the

Note

or

Text

icon.
Click on the board where you want to type, or drag your cursor to make it the size you want.
Start typing or paste text from another document.
How to delete things on my board?
To delete items from your board, you can use two methods.
You can use the

erase tool

— this is great for taking out just a part of your drawing.

You can also select strokes and then hit delete on your keyboard or by clicking X in the top left corner.

---
Chrome is telling me that my browser isn't compatible, what do I do?
If you are using a current version of Chrome there might be an issue with WebGL support.
Here are three quick things you can check:
Go to

chrome://settings/, scroll to the bottom and click

Show advanced settings..., and make sure

Use hardware acceleration when available

in the

System

category is checked and turned on.
Visit

http://get.webgl.org/

to verify whether you have WebGL working, and if not it'll have a link to a support website.
Recently, Chrome seems to have blacklisted some 3D graphics hardware that was previously approved. You can work around this by going to

chrome://flags. Look for a setting called

Override software rendering list

and make sure it is

enabled. (You'll need to restart Chrome after changing this setting.) After you've enabled it and restarted, the flag should look like this:

If none of that gets you going quickly, please let us know and we'll help you out.
How do I get out out of zoom mode?
Find yourself stuck in zoom mode? If you are using a stylus with a button on the side this is likely the culprit.

To fix this change your stylus settings so the side button is disabled.
Check out this example of how to disable the side button for a Wacom pen in the Wacom Desktop center: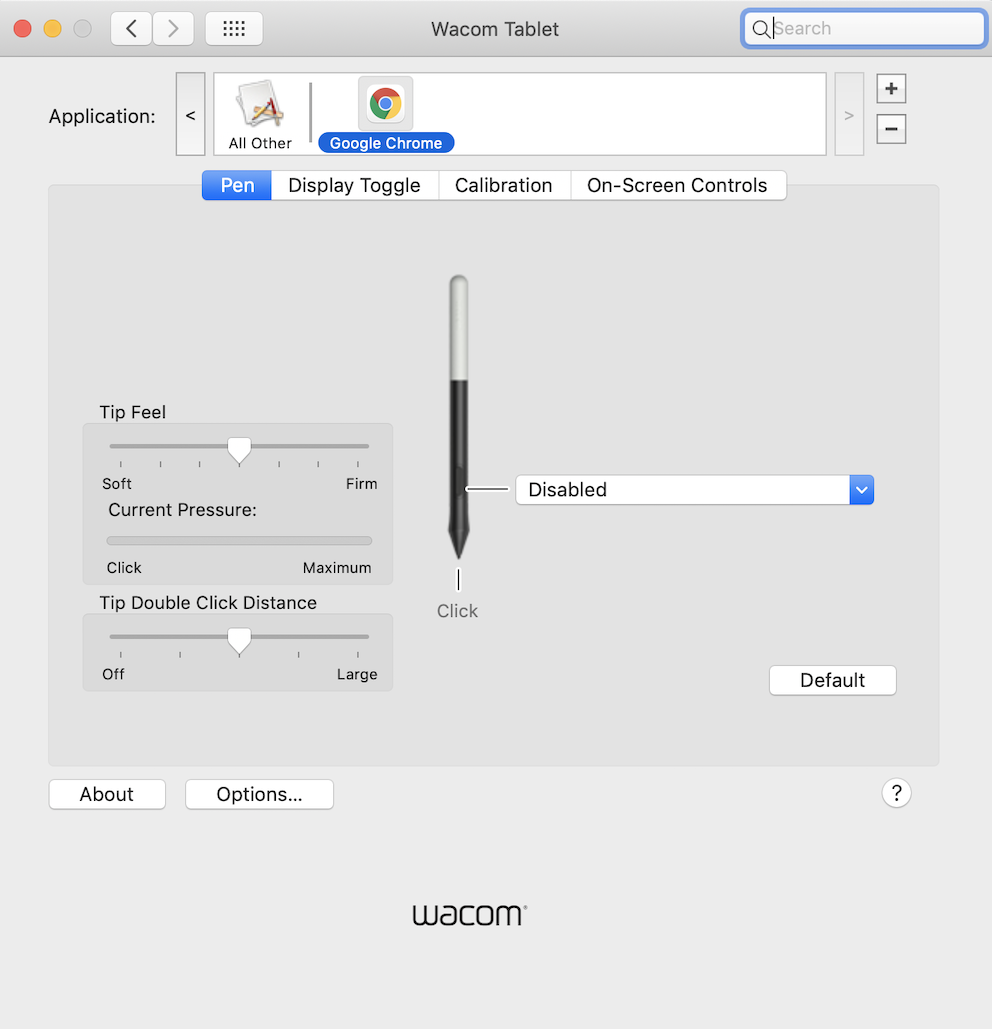 ---