To export message history for an individual conversation:
Web
On the Messages tab for your class, click on the name of the person for whom you would like to obtain their message history.
Click the three dots located on the far-right side of the dashboard.
Select Email message history.
App
Open a conversation and click on the information button ( i ) located on the top right side of the screen.
Click Email message history.
iOS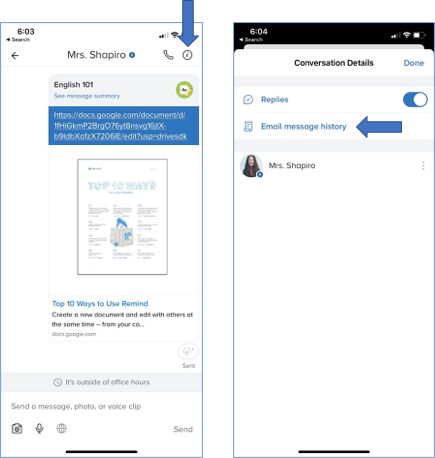 Android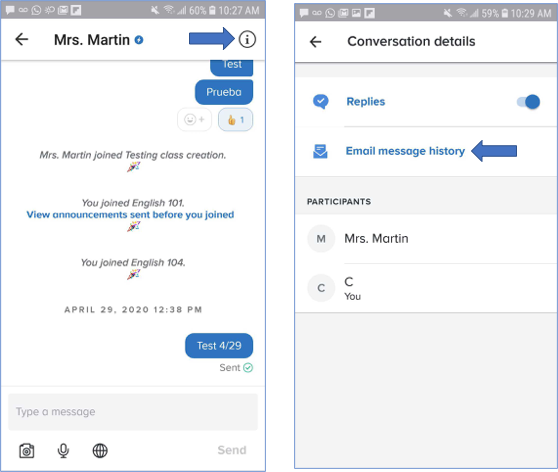 When you open your chat history, you will see a list of the dates you and the participant exchanged messages, the actual message you each sent to one another as well as any notes you may have about the participant.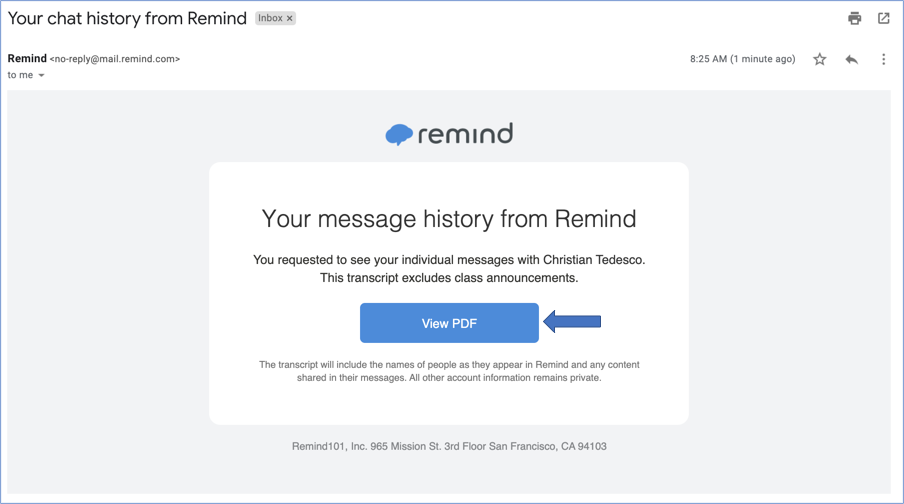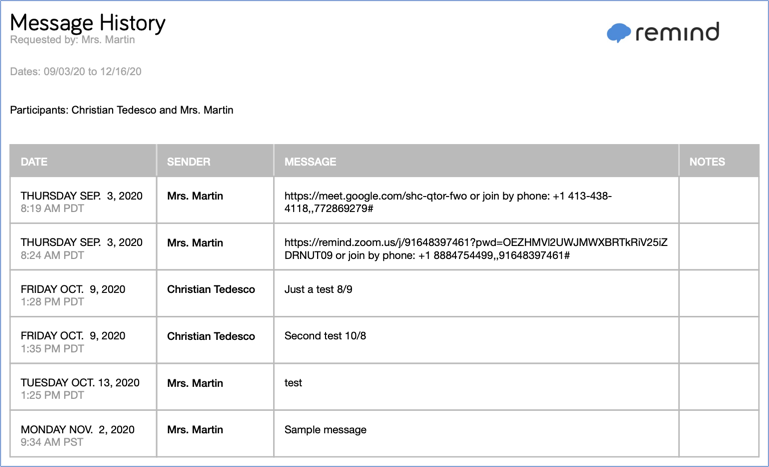 ---
Note: Conversation transcripts do not show announcements; so if the conversation transcript is blank, that usually indicates that the class participant has never replied to any announcements you've sent them, and/or that you have replies turned off.