For all teachers.
From your Remind dashboard:
Click on your name located on the upper left corner of the dashboard.
Select Account settings.
Choose App integrations from the list of options on the left side of the screen.
Scroll down until you see OneDrive.
Hover your cursor over OneDrive and click Connect.
Enter the email, phone number, or Skype username you use for your OneDrive account in the pop-up box, and then click Next.
Enter your OneDrive password and click Sign in.
Choose Yes to remain signed in to your OneDrive account.
Click Yes on the next screen to give Remind permission to access your OneDrive files.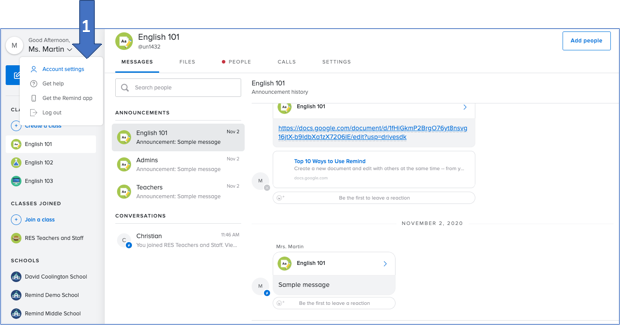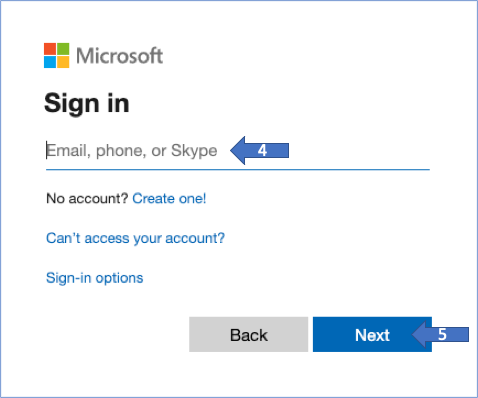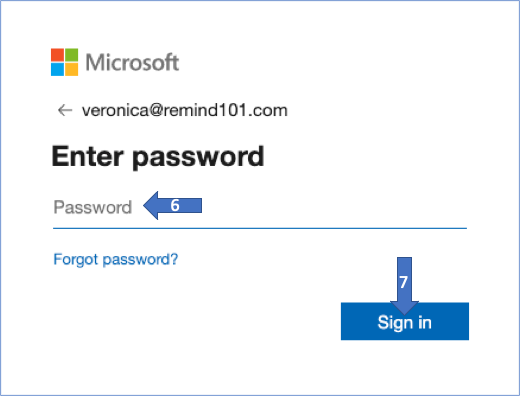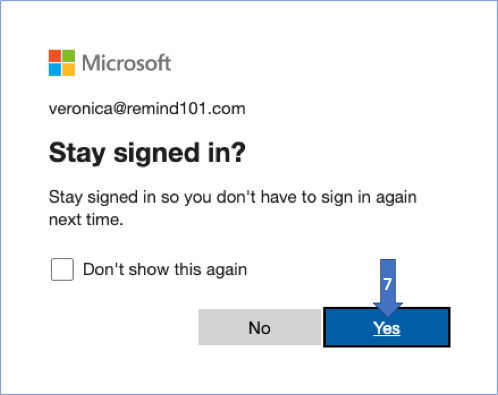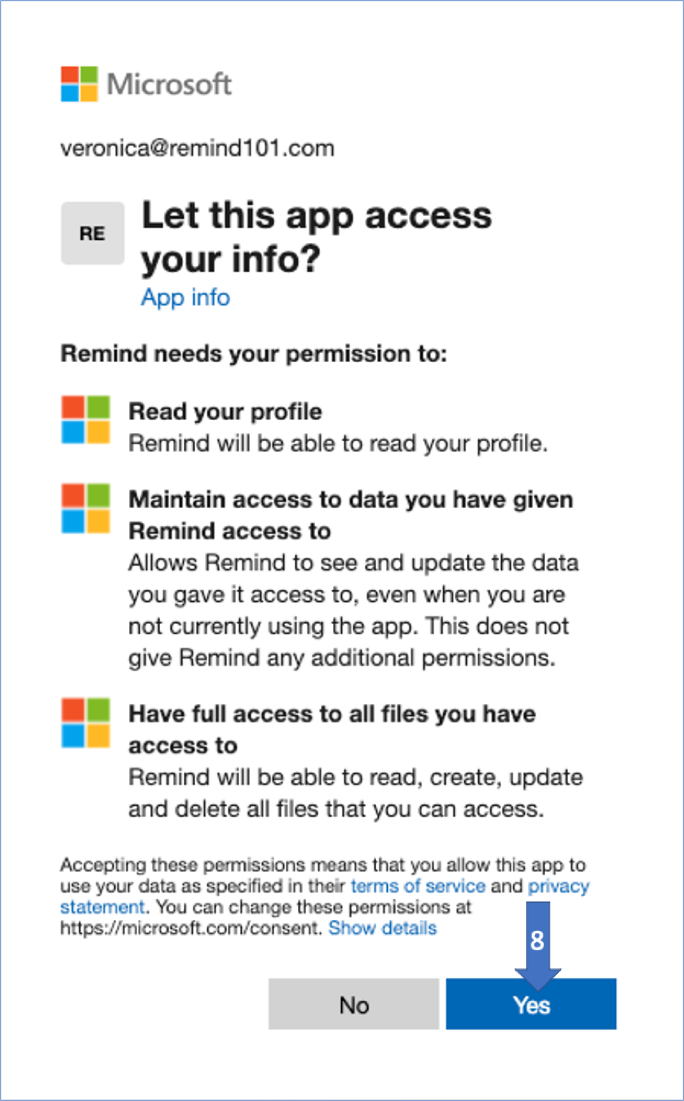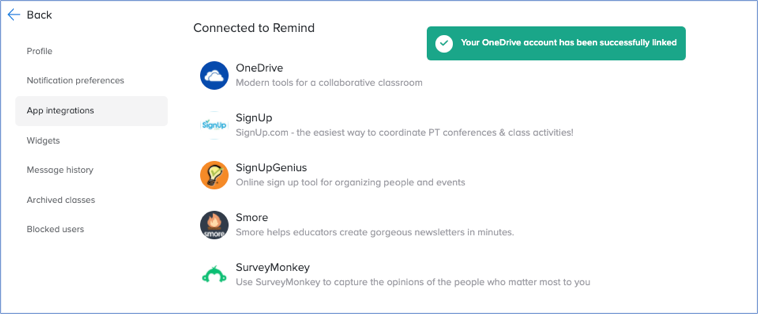 After connecting Microsoft OneDrive to Remind, you will remain logged into the app, and you will be able to access and attach OneDrive files to your messages without ever leaving Remind.