For administrators with a Remind plan.
Use Pending teachers in your people list in your administrator dashboard to help you safeguard your community by providing more oversight into your teachers on Remind. Administrators can approve or deny requests to be a teacher for anyone joining your school on Remind.
Step 1: Check your pending teachers
Administrators can see when participants join your school and request a teacher role from their Remind account. Select Pending teachers at top right of your people list in your school dashboard to view a list of pending requests.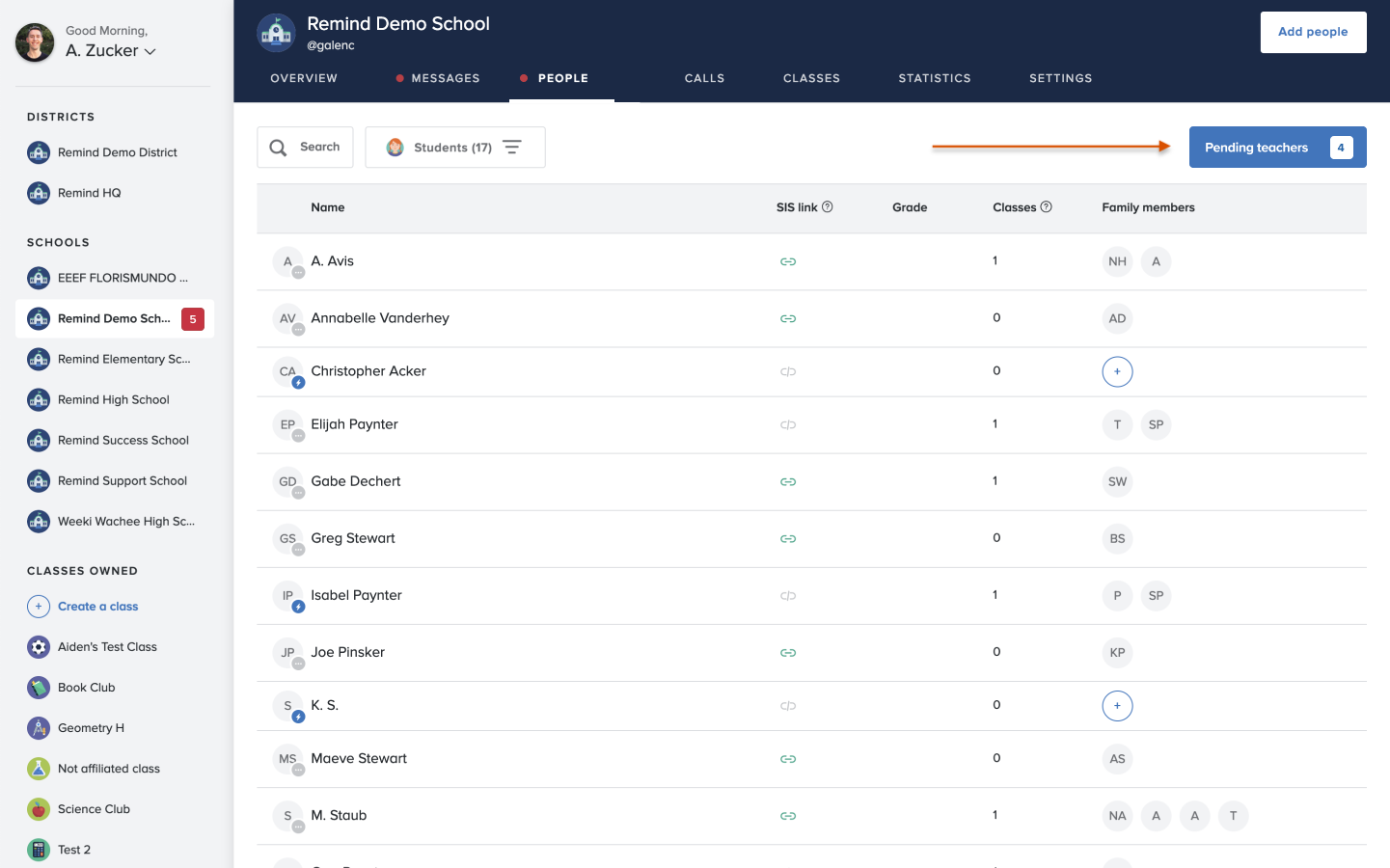 Step 2: Approve or deny teacher requests
Only approved teachers will have the teacher role in your organization. These teachers will be included in organization-wide, role-based announcements for teachers. Approved teachers can also add participants directly to their class without having to wait for the them to accept an invitation to join.
Note: Teachers cannot directly add users to staff classes.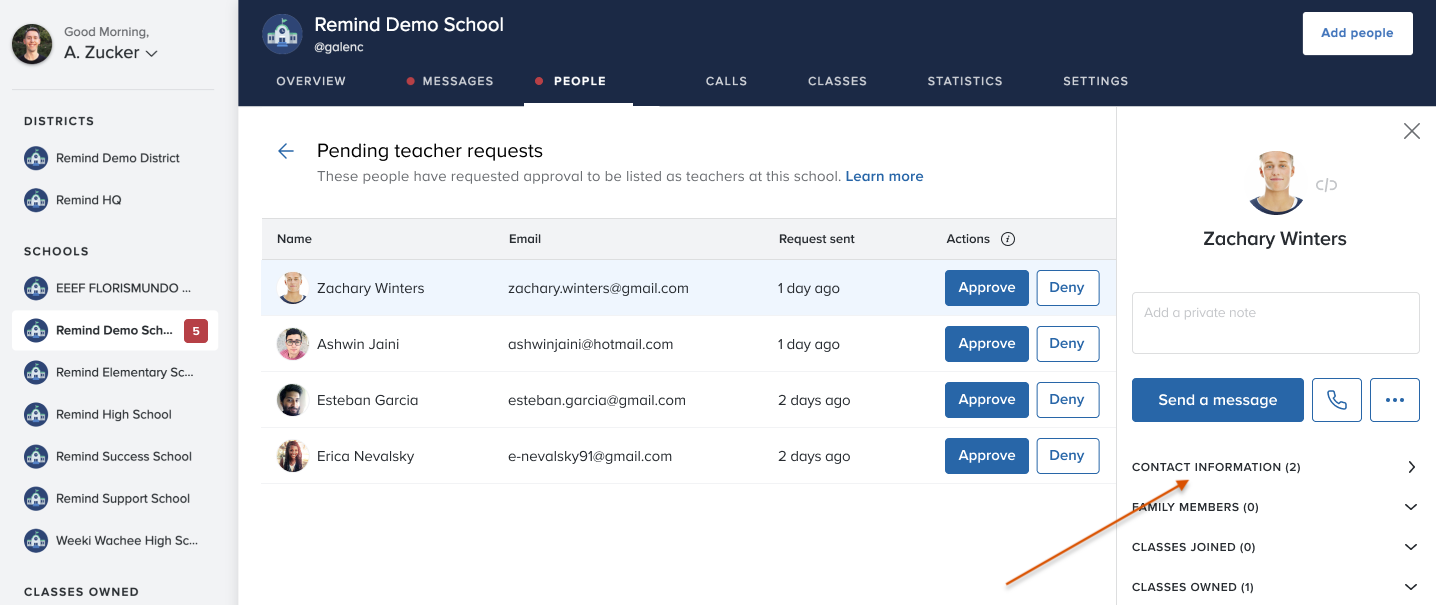 You can verify their teacher role at your organization by selecting the teacher in Pending teacher requests and viewing the email(s) and/or phone number linked to their Remind account.
To approve a participant as a teacher, just click Approve, and they will show up as with a teacher role in your people list.
Note: Teacher accounts provisioned by a SIS sync or directly added by an administrator will be automatically approved.
Denying a teacher request
Pending teachers and non-approved participants will not have the role of teacher at your school. Once you deny their request, these participants will have no role. You may add an optional message after selecting Deny.
Additionally, if you change their role or remove them from the school, these participants will no longer show up in the pending teachers list.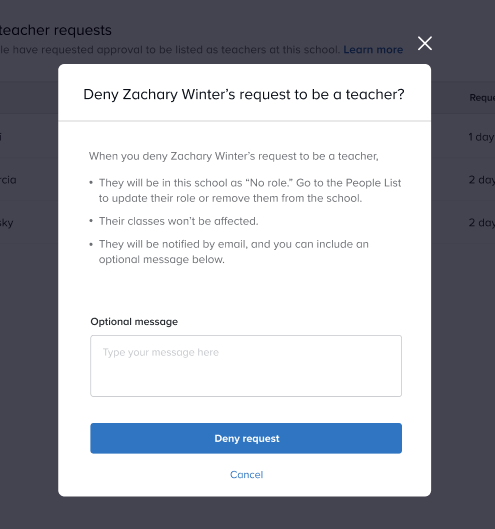 Afterwards, you can navigate to your people list to manage your participants, including changing their role, removing them, etc.
Learn more about the teacher experience with pending requests.