Currently available for a select number of pilot organizations with a Remind plan. To learn more, please contact your Remind account manager or Remind support.

If your organization's administrator has enabled Remind's Schoology integration, you'll need to configure your account in order to access Remind from Schoology.

First, log in to your account on Schoology. Go to the course that you'd like to add Remind to and make sure you're in the Materials section, then go to Add Materials to see the menu options. Select Add File/Link/External Tool.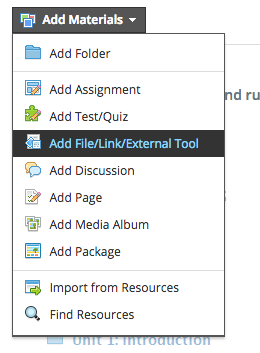 Select External Tool.

Select Remind from the Tool Provider dropdown. (If you don't see Remind as an option, the integration hasn't been enabled for your organization. We'd recommend asking your administrator to check their settings.)

In the Title field, enter Remind.

In the URL field, enter https://www.remind.com/LTI

Click Submit.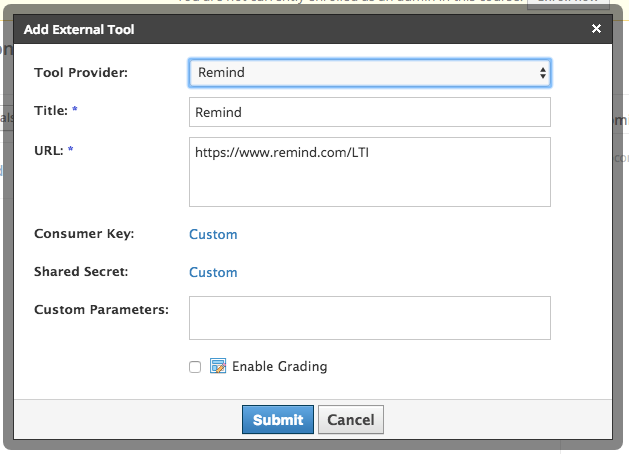 You should see Remind in your course materials.

Finally, connect your Remind account. You'll stay logged in as long as you're logged in to Remind online.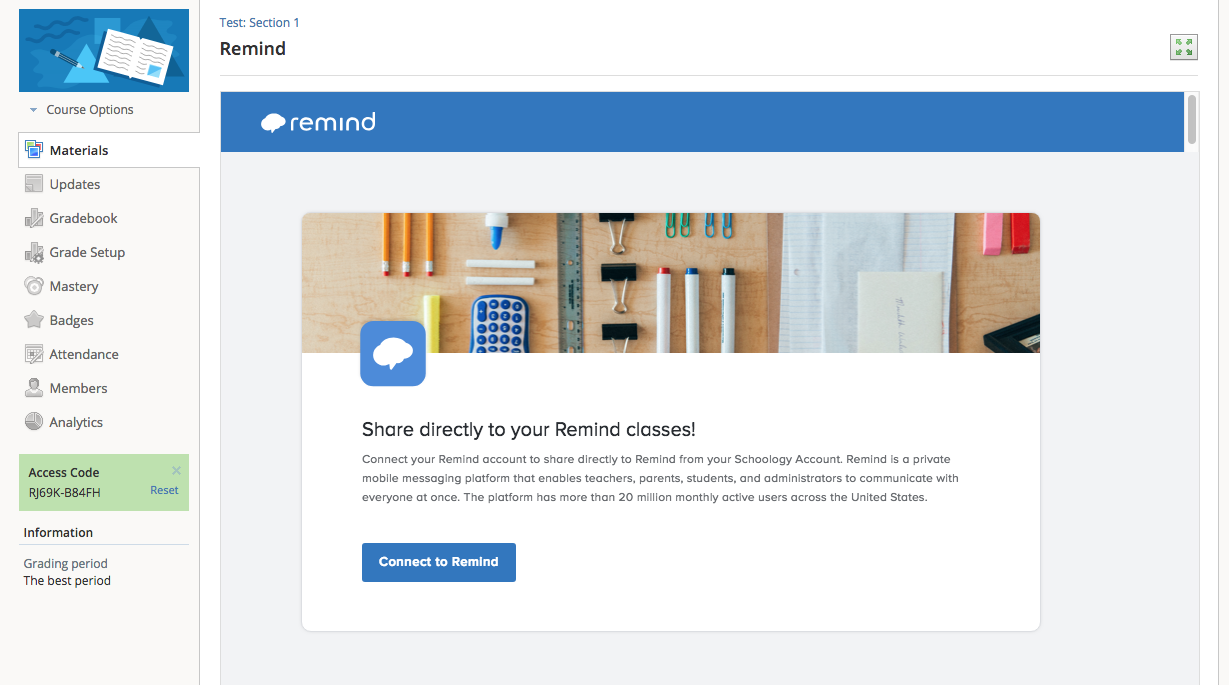 You're all set up! Now, you can use Remind to message your classes and share content without leaving Schoology.