Remind allows for family member connections to be established between students and parents.
If you are a teacher or administrator:
Click on the student or parent you wish to connect in your People list. Under Family members, click Connect a parent or Connect a child and search for any parent or student within the class or organization.
Note: The selected student or parent will be notified and have the option to keep or remove the family connection.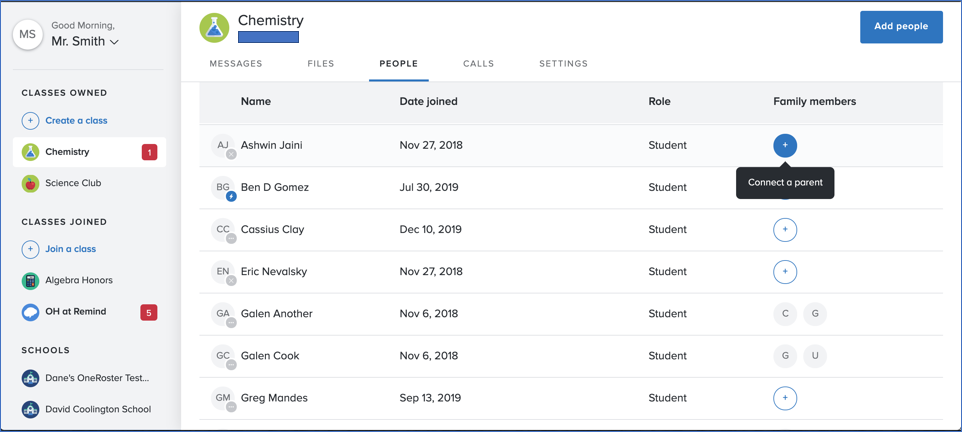 If you are a student or parent:
Head to Account settings by selecting your name in the top left corner. You will see the option to add your parent or child on the Profile section.
Note: The family member connection will only be established if the selected student or parent approves the connection request.
Student's Profile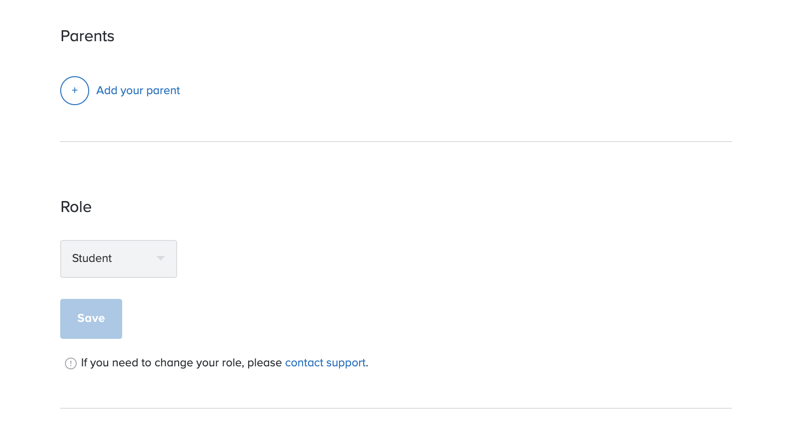 Parent's Profile