The Remind District Plan
The Remind District Plan helps the entire district reach engagement goals by making it easier for admins and teachers to communicate, collaborate, and build stronger relationships with students and parents every day.
We recommend this plan for administrators who need to see engagement levels across multiple schools in their district.  Superintendents, Family&Community Engagement Directors, IT Directors, and other administrative roles at the district level will all find value with this plan at your district.
The Remind School Plan
The Remind School Plan gives school leaders the tools to get every family involved, make meaningful communication even easier, and protect your community.
We recommend this plan for all building leaders who want to track announcements sent by teachers at their school, to see how many parents and students they're reaching, and manage their community on Remind.  Principals, Coaches, PTO leaders, and extracurricular leaders are just a few of the many roles that will find value with this plan at your school.
Check out the table below to see the various tools and controls for each Remind Plan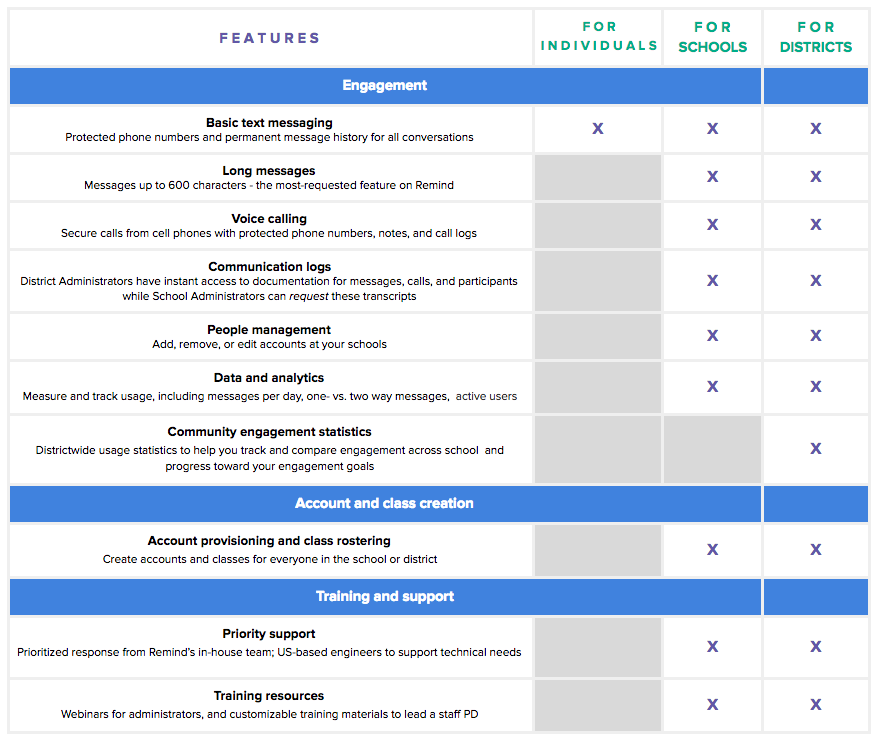 For more information about The School Plan or The District Plan, click here.